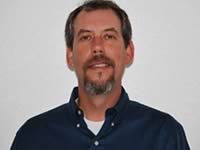 Man Lift Manufacturing Co Appoints Phil Sprio to President and CEO
Man Lift Manufacturing Co , ("Man Lift") a market leading manufacturer of mobile hydraulic equipment for specialty markets and hazardous environments, is pleased to announce the appointment of Phil Sprio to the position of President and CEO effective January 1, 2012.
Mr. Sprio will be succeeding Mr. Jeff Bailey who founded the company in Milwaukee in 2000.
Mr. Bailey has been instrumental in the success of Man Lift and will remain a director of the Company and will continue his involvement in the design and engineering of custom lifts for Man Lift's customers worldwide, many of which have come to rely on Man Lifts unique ability to employee technologies that increase productivity and safety in the workplace.
Mr. Bailey will also serve as a member of the Board of Man Lift's parent company Universal Manufacturing Co. of Lincoln, Nebraska.
Mr. Don Dunn, President and CEO of Universal Manufacturing Co , the owner of Man Lift having acquired the Milwaukee based manufacturer last December, said "We want to express our gratitude to Jeff for all of his achievements these past 10 years and we look forward to his continued contributions as he focuses on his true passion of engineering solutions for our customers."
Mr. Dunn added that "in Phil we have found the right person to lead Man Lift. Phil has a strong background in all of the areas that are critical to Man Lift's future growth."
"Phil has had great success in growing companies in the past and brings strong leadership skills and a customer focus that complements his experience in the aerial and material handling industries. We acquired Man Lift because we identified great opportunity for growth; we continue to believe we were correct and believe Phil is the right person to help us achieve this growth," Dunn continued.
Mr. Sprio stated that "I am very grateful to Don and to Jeff for the opportunity to lead the great team we have at Man Lift. We will continue to engineer and build the most robust, highest quality mobile hydraulic products and remain focused Man Lift's mission to enable our customers to be safer and more productive."
Sprio further added, "Man Lift has a number of innovative products in our development pipeline which will continue to reflect input from our customers as we bring them to market. In addition, we are developing a number of strategic partnerships in the aerial and material handling segments which will fuel our further growth in North America and abroad."
Man Lift is located in Milwaukee Wisconsin and proudly manufacturers its products in the United States. Man Lift products are used every day by our customers in the aerospace, defense, aircraft manufacture, aircraft maintenance, food, chemical, tree care, window cleaning, and oil and gas industries.