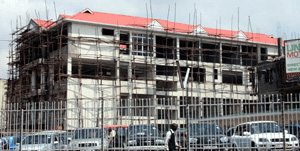 Kenya's National Construction Authority (NCA) will subject all contractors operating in the country to an audit beginning February this year.
National Construction Authority chief executive officer, Daniel Manduku, said the decision was reached after National Construction Authority data showed that 80% of the 10,000 contractors in the country are fake.
Manduku said that the vetting process will make sure contractors are awarded jobs for which they are qualified adding that at least one  building collapses every month in Kenya, and NCA has a responsibility to prevent construction accidents by ensuring that contractors are properly vetted.
The NCA is empowered to undertake the vetting process under the National Construction Authority Act 2001, signed into law by President Mwai Kibaki in December 2011.