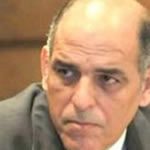 Egypt's Petroleum Minister Abdullah Ghorab and Environment Minister Mostafa Hussein Kamel opened a project to replace diesel fuel used in clay brick kilns with the more environment-friendly natural gas.
Speaking during the inauguration of the project, the Environment Minister said the project will be applied to 200 brick factories in the Giza area of Arab Abu-Saed. He added that this will reduce the level of environmental pollution resulting from the burning of diesel.
Minister of Petroleum said that the project, which is implemented by Town Gas Company, is one of the main pillars of the state's efforts in the field of energy and oil conservation. The ministers were accompanied with Giza Governor Ali Abdel-Rahman.