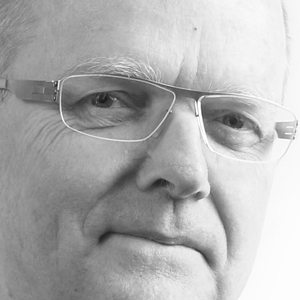 Ross Donaldson is Group Managing Director of Woods Bagot, one of the world's leading architectural firms.
Ross Donaldson is a registered architect and urban planner with over 25 years of professional experience, with a wide range of involvement in architectural, urban design and community planning projects.
After graduating from the University of Western Australia with first class honours in 1974, Ross attended The Bartlett University College, London  where he gained a Master of Science in Social Theory and Planning.
He Registered with Architects Board of Western Australia in1979. He has a reputation as both an innovative, award winning architect and as a leading practitioner in urban design and master planning.
Woods Bagot has a global team of architects, interior designers, urban planners and consultants working across North America, Australia, Asia, Europe and the Middle East.
The firm was recognized with 20 global awards in 2012, including its fourth Most Admired Knowledge Enterprise (MAKE) award announced at the World Knowledge Forum in Seoul. Woods Bagot is still the only architecture firm to be honoured with this knowledge sharing award.
Based in Hong Kong, Ross was appointed Group Managing Director in December 2006. During his tenure, he has overseen the rapid growth of the company and completion of the firm's global expansion. In 2008, Ross spearheaded the launch of two studios in North America and one in Shanghai, all during the global economic crisis.
In 2012, Woods Bagot launched its most recent centre of excellence 'Sport' in Los Angeles.
Central to Ross's vision — and success — is the firm's unique "One Global Studio" philosophy, which drives unprecedented knowledge sharing and true collaboration across time zones. Underpinning Woods Bagot's knowledge culture is the company's unique commitment to research. PUBLIC, Woods Bagot's proprietary research brand, was created in collaboration with leading thinkers and academics.
In 2013, Woods Bagot will partner in a new study into collaborative technology for global communication. The study, funded by the National Science Foundation in Washington,will be undertaken by Stanford University in the United States,one of the world's leading research and teaching institutions.
Under Ross's leadership, Woods Bagot is leveraging its research capabilities and track record of sustainable design innovation to break new ground in zero emissions architecture. In recognition that climate change is one of the greatest challenges of our time, Woods Bagot is committed to making significant advancements in sustainable infrastructure development. In a push to reduce the globe's carbon economy through emission controlled urban development, Ross frequently imparts the firm's innovation on the world stage.
Woods Bagot's diverse portfolio of high-profile projects includes: 10 Trinity Square in London; Qatar's Science and Technology Park (QSTP); Melbourne's Convention and Exhibition Center; Adelaide's City Central and China's Shijiazhuang Exhibition and Convention Centre. Current projects include major signature high rise mixed use developments in Brisbane, Calgary in Canada and the CND in Beijing.
Having joined the firm in 2001, Ross was most recently Director of the company's Education and Science Sector, where he lead the design of international University projects in the Middle East, Asia and Australia. His leadership in this sphere has brought significant advances in innovative learning and academic workplace environments, captured in his 2006 publication Education Futures. Prior to joining Woods Bagot, Ross enjoyed a 17-year academic career along with his private practice.
Ross has a reputation as an innovative, award winning architect and a leading practitioner in urban design and masterplanning. A particular focus of his work has been the study of the social and cultural context specific to the communities for whom the company's projects are commissioned. This has provided a strategic direction to the design of projects as diverse as a number of city masterplans and major educational institutions throughout Asia, Australia and the Middle East.
Ross has driven major educational projects around the world, including: the new College of Technology Campus for the oil and gas industry in Qatar; the new National University of the United Arab Emirates; the international design competition win for the Institute of Advanced Studies and New Business school at Hong Kong University of Science and Technology; and the award-winning new Business School for the University of Western Australia.
Ross studied at the Bartlett, University College London.