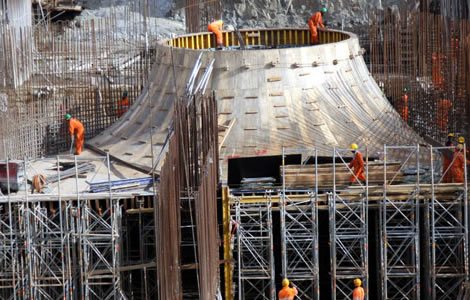 The construction of the Jinja Bridge across River Nile in Jinja, will commence in December this year and be complete in 2016, the works and transport minister Abraham Byandala has said.
Jinja Bridge, which will be erected a few kilometres from the old one, is to stand 80m high and span 525m long with dual lanes, Byandala said. Under the $120m (about sh295b) project, a 1.1km of dual lane approach roads will also be constructed together with three junctions.
Byandala said the new bridge will improve transport on the Northern Corridor Route which links Uganda and its landlocked neighbours Burundi, Rwanda and eastern DRC to Kenya.
The minister made the disclosure while addressing visiting Japanese royals, Prince Akishino and Princess Kiko as they toured the site where the new bridge is to be constructed.
The Prince is on a three-day tour of Japan-funded projects in Uganda.
The Japanese government provided a concessional loan of $100m of the $120m needed for the new bridge's construction.