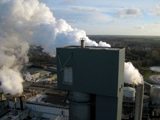 The Kenyan government has asked a Chinese company to help it construct a beetroot sugar factory in Nyandarua County.
Acting Head of Civil Service, Francis Kimemia said it has been established that Nyandarua can grow sugar beet and it is time to exploit the potential for the benefit of the residents.
Kimemia added that the sugar will be grown and packed locally before being sold to the East African Community and other parts of the world adding that Nyandarua "will be the county to watch in future".  Kimemia was speaking during the Mirangine District Education Day for Mirangine at Githima Primary School where he also donated some computers and an assortment of books.  He at the same time said the government has spent KSh50 million on an energy pack project in the districts to supply households with electricity power.