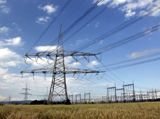 At least five investors have expressed interest in developing an electricity transmission interconnector linking Zimbabwe, Zambia, Botswana and Namibia.
Commonly known as Zizabona, the transmission interconnector project has the capacity to increase power trading among participating utilities, as well as provide an alternative route and help decongest the existing central transmission corridor that currently passes through Zimbabwe.
The five investors – the African Development Bank (AfDB), Development Bank of Southern Africa (DBSA), European Investment Bank (EIB), French Development Agency and Stanbic Botswana – pledged more than US$160 million towards the project.
Total funding requirement is US$223 million, comprising US$67 million equity and US$156 million debt financing.
DBSA has indicated that it is willing to contribute US$50 million over a 17-year horizon.
The French Development Agency pledged to commit between US$30 million and US$50 million, while the AfDB said it is prepared to pick up 40 percent of the debt financing required. The rest of the financing could be covered via "African Finance Partners".