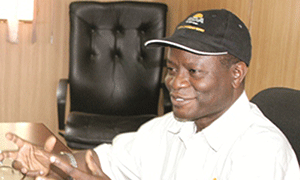 The Road Development Agency (RDA) has awarded a KR8.6 million (US$1.6million) contract to Kiran, Musonda and Associates to carry out detailed engineering design and supervision of construction of bridges at Kampemba and Luangwa on the Chama-Matumbo Road in Chama.
The contractor would also carry out detailed tender document preparation and supervision for the construction of the bridges which were located in Muchinga Province.
Speaking at the signing ceremony in Lusaka, RDA director Bernard Chiwala, said the contract would start immediately and would be executed over a period of 20 months with the first six months dedicated to design, while the remaining 14 months is for the supervision of construction of the bridges.
Mr. Chiwala said the construction of the actual bridges was expected to commence next year. He said the Luangwa Bridge would be constructed on the Chama-Matumbo Road which was part of the Link Zambia Project currently under construction.
The anticipated studies include geo-technical investigations at sites, bridge option analysis, and preparation of a detailed engineering design for the bridges.
Other works were the environmental impact assessment to identify characteristics likely to have a significant impact on the environment, foundations and access roads with working drawings.
At the same occasion, Kiran, Musonda and Associates senior director Kiran Patel commended Government for awarding the contract to his firm. Mr. Patel assured RDA that the company would implement the project effectively and in accordance with specifications.