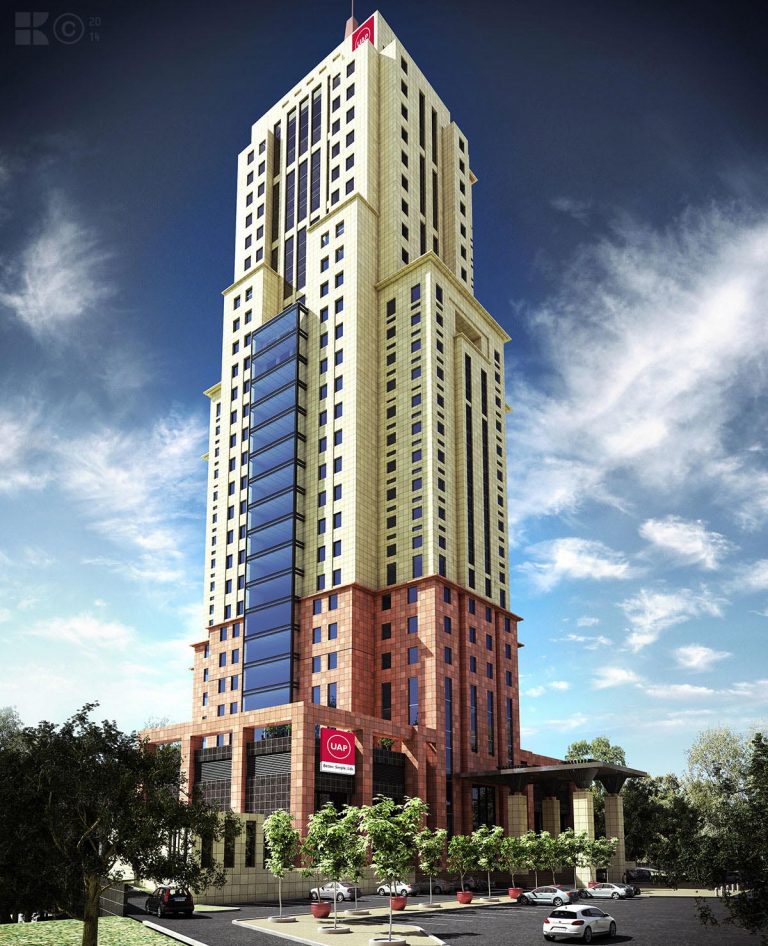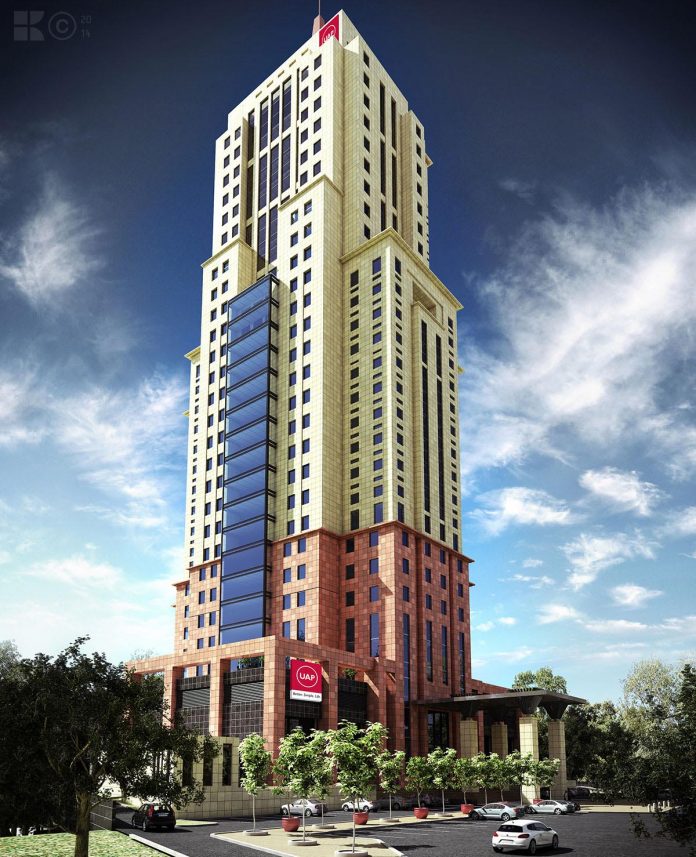 UAP Tower, a 30-storey skyscraper, will alter the skyline of Nairobi's fastest growing suburb.
Upper Hill has already become a prime office location in Nairobi. According to respected Kenyan real estate firm, Hass Consult, many businesses have relocated to the area from the Central Business District, with companies now building their headquarters in the area as a first choice. Until recently, Upper Hill was predominantly an upper-middle class residential area, with many, old colonial houses occupying 1 or 2 acres of land.
Today, it is resplendent with neat, organized rows of high-rise buildings housing blue-chip local and multinational companies.
Contrasting with the spectacular, modern skyscrapers are some remaining and somewhat unkempt bungalows whose owners are probably waiting for the right price to sell the land. The area is home to several international and local company headquarters. Equity Bank, CIC Insurance, Britam, The World Bank, Coca-Cola, City Bank, are among big names have built impressive head offices at Upper Hill.
It therefore came as no surprise when UAP decided to put up a multi-storey office building in the area. UAP is a pan-African Financial Services Group with interests in Insurance, Investment Management, Property Investments and Developments, Securities Brokerage and related Financial Services.
Currently, UAP has 12 businesses operating in Kenya, Uganda, South Sudan, Rwanda and Democratic Republic of Congo (DRC), which are market leaders in their respective fields.  UAP Holdings is the holding company for the various UAP businesses.
The building, known as UAP Tower, will rise 30 storeys with three basements under street level. The lettable area is 29,000m2. Retail space has been provided at street level. The building's car park will accommodate a massive 780 cars making it one of the largest in recent years.
The lead consultant is Boogertman + Partners Architects working in a joint venture with Triad Architects. Boogertman is a major South African architectural firm known for its award winning designs such as Deloite head office in Pretoria (see CR October 2012) and Soccer City Stadium in Johannesburg.
The practice has offices in major cities in South Africa and also in Nairobi.   Triad, on the other hand, is one of the leading studios in East Africa with experience spanning 50 years (see Triad's Golden Jubilee supplement in our June 2013 issue). Some of their landmark projects include Coca Cola Headquarters mentioned above and Times Tower in Nairobi.
According to Boogertman's local director Mr Johann de Wet, the design of UAP Tower was intended to be timeless classical with external granite cladding. It is expected that the project will be complete in March 2015.
PROJECT TEAM
Client: UAP Holdings
Architects: Boogertman + Partners/Triad Architects
Quantity Surveyor: Barker & Barton (K) Ltd
Civil and Structural Engineers: Gath Consulting Engineers
Electrical Engineers: Norkun Intakes Ltd
Mechanical Engineers: Maiteri & Associates
Interior Design: Diju Interior Design
Main Contractor: CATIC
Electrical subcontractor: Master Power Systems Ltd
Lifts: Schindler Ltd