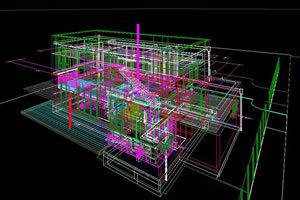 By Eric Mong'are
In recent years there has been an increase of modern buildings in Africa. Architectural Design software has been the major focus in making sure engineers build on a solid foundation. Failing to consider key scenarios, design for common problems, or failing to appreciate the long term consequences of key decisions can put a construction at risk.
Modern tools and platforms help to simplify the task of building applications, but they do not replace the need to design application carefully, based on one's specific scenarios and requirements. The risks exposed by poor architecture include software that is unstable, unable to meet future business requirements or is difficult to deploy or manage in a production environment.
Systems should be designed with consideration for the user, the system (the IT infrastructure), and the business goals. For each of these areas, architectural design software should outline key scenarios and identify important quality attributes (for example, reliability or scalability) and key areas of satisfaction and dissatisfaction. Where possible, develop and consider metrics that measure success in each of these areas.
When sourcing for the best Architectural Design software experience and track record should be key. Assess the qualifications of the personnel and peruse their past projects. Determine their suitability for your particular project. Even while most Architectural firms might pass as the best in the market, ask for a list of references of satisfied customers.
We take a look at what some of the Architectural designing software companies have to offer.
4M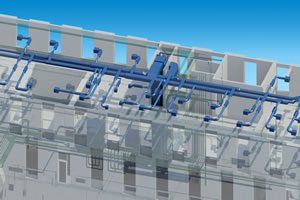 4M has been providing the engineering community with advanced CAD Verticals since 1986. 4M Solutions meet the needs of the entire range of the Building Design Industry, including Professional CAD, Architectural Design, Structural Analysis & Design, Building Services Design (HVAC, Electrical and Plumbing) and many other software applications.
According to 4M's communication specialist Spiros Papathanasiou their products are available in Africa and are sold directly by agents in some countries. Their products are also designed to accept any local data and currently they supply to the Ministry of Works in Zambia and advices on customers to emphasize on BIM aspects.
Latest Generation of 4M BIM Suite introduces new industry standards with innovative BIM (Building Information Modeling) technology, powered by high-performance CAD engines. Special care has been taken of the user's interface, by adopting the common CAD standards and functionalities, so that their solutions become productive from the very beginning. Affordable purchase prices plus negligible training costs make their products even more attractive.
4M has a user base of 20,000 customers in over 45 countries, closely supported by a high skilled network of strategic partners, distributors and resellers. Their mission is to keep the engineer's workstation at the leading-edge of technology, providing at the same time excellent customer service and the certainty that 4M software will keep leading the market.
Recently 4M introduced advanced feature of the architecture new version 14 with excellent features such as IFC input/output support for interoperability with other AEC applications: IDEAusers now can share any projects created with other BIM applications, such as Revit, ArchiCAD, Native use of the dwg2013,resulting to very fast open/save and read/write functions, as they are applied directly to dwg2013format (latest ODA code)Connection with the Google Earth to insert the topographical diagram and related background, Export of the 3D building model to Google Earth, for a perfect virtual reality of the building constructed on its real position and Option for real time rendering to see how the building elements are being changed/shaped while their creation or modification.
VisualARQ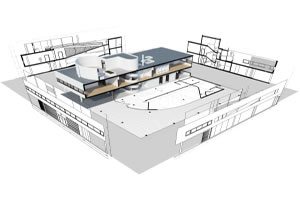 VisualARQ is an architectural software that runs as a fully integrated plug-in for Rhino.
VisualARQ is an intuitive, precise and easy to learn software that provides tools to create any kind of architectural shape and design in 3D and 2D. It is totally built in Rhino interface, Rhino-like menu, toolbars and command's behavior thus it is a powerful feature-based editor to create and edit parametrical objects. Cut sections, make plans: No matter how complex your design is. Save time getting all project documentation automatically from the 3D model, VisualARQ has a library set of parametric architectural objects: Walls, Beams, Columns, Windows, Doors, Slabs, Stairs and Roofs and also Work from sectioned models, create section drawings and produce render views from the current viewport.
VisualARQ has a unique library of parametric architectural objects which are supported by NURBS curves, so you can have any possible shape. Objects can be created from straight lines, arcs, or follow free-form curves.
VisualARQ Grasshopper Components is an add-on for Grasshopper which allows creating and working with VisualARQ architectural objects inside Grasshopper.
This add-on for Grasshopper is currently at a "Work-in-Progress" (Alpha release) stage.
According to VisualARQ Product manager Francesc Salla currently the software is available in the African market and some of the companies have already used it   and the software can be found through agents or direct purchase.
SmartBIM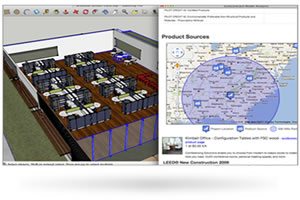 SmartBIM is a provider of BIM content creation and discovery, BIM tools and AEC market intelligence serving both the building professionals and manufacturing communities.
The principals of the firm are pioneers in information technology, architectural modeling, construction data, and sustainability assessment. They have spent their careers creating information systems for the building industry. They also offer an evolving suite of products and services designed to ease the creation, adoption and use of BIM objects and methodologies.
Their customers are looking for a lot more than geometry. High-quality BIM models are as important as accurate specifications and clear installation instructions. Data-rich BIM content is as valuable as deploying the best and brightest sales teams.
SmartBIM ensures a consistent high level of quality, consistent with – and often extending – industry best practices. They continuously maintain and update their objects to industry standards, such as RMCSG – Revit Model Content Style Guide. SmartBIM content services offer easy, cost-effective ways to amp up your sales, marketing and research efforts.
Their Eco product documentation web-based tool helps architects and designers measure and document the environmental impacts of products and materials.
InterSpec's
InterSpec began development of its e-SPECS specification automation technology in 1998 and is the first product ever to successfully link CAD drawings to the master guide specifications, a truly unique automation and quality control innovation for construction specifications.
InterSpec has been using e-SPECS to deliver remote specwriting services since 2000 and is now the provider of Internet-based construction specification management services to architects, engineers, building owners, and product manufacturers across the country. Their products are available and sold directly and they currently sell to end users. Their products are unique in that the global owners have design preferences, Designers have coordination of construction document concerns, Contractors want better delivery of design data with value add hand off to Owners, and Owners need to maintain their assets. e-SPECS has been built around this process adding value to data delivery, quality of data produced, and on demand access to that data by those who need it, where they need it, and when they need it.
Currently they are constantly providing e-SPECS Software and Services to companies of all sizes with a sampling of clients on their web site with a written construction specification and the CAD/BIM applications they are interested in coordinating docs with and ask about the popular e-SPECS BIM Pilot Integration Program to get their first integrated project in just 2 to 3 days enabling them to take over and manage the process moving forward.
Inter Spec has developed a family of products built around the patented e-SPECS technology to suit the needs of its customers. e-SPECS automates the preparation of construction specifications by extracting the product and material requirements directly from the Building Information Models (BIM) and/or CAD drawings instantly updating the project specifications to the requirements of the building model. e-SPECS solutions integrate the entire project team into the specification development process streamlining the document coordination process and reducing reliance on inefficient word processing systems.
Eagle Point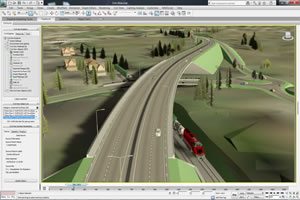 Eagle Point Software Corporation has been developing solutions running on top of AutoCAD, AutoCAD® Map 3D®, AutoCAD® Civil 3D®, AutoCAD® Architecture, and Autodesk® Revit®. By offering products and services that complement the Autodesk family of products, they enable their architectural and engineering clients to solve unique problems and simplify their work utilizing Eagle Point specific add-on applications in conjunction with Autodesk technology.
Eagle point'sPinnacle Series is a revolutionary way of delivering multiple Autodesk implementation, training, and support resources in a single concise interface.Through a combination of software and services; you access onscreen Autodesk workflows, cheat sheet and video content, and receive unlimited live training and technical support. This enables users to use their Autodesk products the way they were intended and get their work done more efficiently.
MagiCAD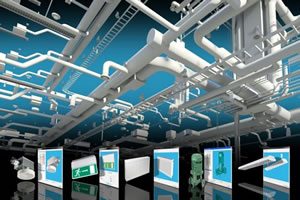 MagiCAD is one of the global leading Building Information Modelling solutions for HVAC and electrical design. Including European and International sales, more than 15,000 licenses are in use in 45 countries. MagiCAD enables MEP design using Europe's largest product model database, featuring hundreds of thousands of actual products from leading manufacturers across the globe. MagiCAD offers localisation for different country-specific standards, and it is used by both large and small consulting firms in a variety of projects across the world.
According to MagiCADs' marketing manager Sanna Kartano currently their software is available in the African Market and it's widely used among large multinational companies as well as in smaller companies worldwide.
MagiCAD is extremely versatile and flexible software that suits different kind of projects, companies and environments. One regionally interesting factor is energy efficiency, especially in terms of cooling. BIM enables the energy efficiency and energy consumption of a building to be simulated and optimised already in the design phase, resulting in buildings that cost less on a daily basis throughout their lifetime
MagiCAD has been developed for 3D modelling. Even if you choose to work in 2D, MagiCAD automatically creates a 3D model. Any changes made in 2D are updated directly in the 3D model. MagiCAD is being developed in parallel for Autodesk Revit and AutoCAD, ensuring that their customers get the greatest possible freedom of choice.
Sefaira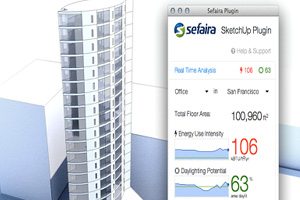 Sefaira was founded in 2009 with a mission to promote more sustainable buildings by helping the building industry design, build, operate, maintain and transform all facets of the built environment. They do this by providing the industry with innovative web-based sustainable and energy efficient building design software.
According to Sefaira's Marketing manager Kelly Murray currently they are fully available in Africa and they can be purchased from them directly.Kelly also added that Sefaira allows users to analyze building performance based on the local climate, which is especially important for countries with varying geography or countries in extreme climates, both of which makes it a very suitable tool for architects in Africa
Sefaira's proprietary cloud-based technology, built upon deep building physics expertise, offers an integrated approach to sustainable design analysis, knowledge management, and decision support. Sefaira helps building designers analyze and compare sustainable building strategies for new build or retrofit projects in a fraction of the time and cost previously required.
By providing sophisticated analysis via an intuitive web interface, Sefaira helps users define, quantify and optimize the energy, water, carbon and financial benefits of relevant design strategies. This helps users effectively balance the investment between various building strategies, to  maximize capital efficiency, minimize energy and water use and create high performing sustainable building designs at low cost.
Contacts
4M
Spiros Papathanasiou
VisualARQ
Francesc Salla
Chuck Giarratana
SmartBIM, Inc.
InterSpec's
Seamus McGrady
Eagle Point
Kent Kraus
MagiCAD
Daniel Clarke
Sefaira
Peter Krebs