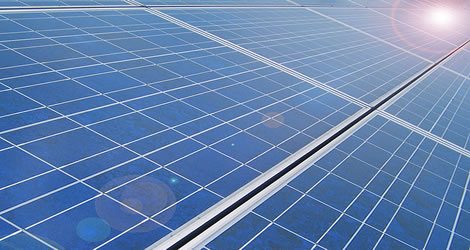 Cameroon is planning to construct a US$2.2 billion, 500 MW solar plant enough to boost generation in the country by more than 50 percent under a plan agreed by the government and a group of companies.
The country currently produces just 933 MW of power and like many countries across Africa Cameroon is aiming to expand power production to ensure the lack of supply does not further constrain economic growth.
The solar plant is part of plans by Cameroon to spend six-trillion CFA francs to more than triple electricity production to 3, 000 MW by 2020 through a mix of hydro, thermal and solar projects.
Recently it revised its 2013 economic growth forecast down to 4.8percent partly blaming power cuts for missing the figure of 5.5 percent initially set for the year. A consortium led by South Africa's GSC Energy has signed a memorandum of understanding with Cameroon to develop the plant at a fee significantly less than current electricity providers.
Steven Moti, chairperson of GSC Holdings, which owns GSC energy said a feasibility study is due to start in three weeks and construction could begin within 18 months. The project will be financed through a mixture of debt and equity. Moti did not disclose how much the electricity produced by the solar project would cost saying only it would be significantly lower than current costs.
Firms involved in the project with GSC include Italy's PLC System, Germany's Sun Value, South Africa's Consolidated Power Projects and Canadian-South African Hatch Goba. Cameroon is rich in natural resources ranging from oil and minerals to fertile land and rivers, but experts say mismanagement and under-investment mean it has consistently failed to live up to its potential.