[pull_quote_center]Five star Hotel and Parking Silo with Helipad to be completed this year[/pull_quote_center]
The Chatur Group is a family run real-estate business which has its humble beginnings in 1977 under the stewardship of M. S. Chatur. Initially trading in electronic appliances and components from a single store, the company propelled ahead with rapid and well managed expansion into 13 branches within Nairobi, gaining the well deserved status of being the largest and most prominent electrical retailer in Kenya by 1980.
With futuristic vision, Mr. M.S and Mrs. T.M Chatur foresaw a lucrative real-estate market barely budding at the time, and thus steered the Chatur Group into the property development industry in 1981. Beginning witha residential estate development in the Parklands area of Nairobi, the company has organically grown its assets and has steadily amassed several real estate landmarks in Kenya, with over 1.5 million square feet of built-up area representing residential, retail, office, warehouse and leisure facilities, all owned andexpertly managed. The company also holds agricultural land in Kenya.
The Chatur Group has grown to be among the most respected property developers in Kenya. From a staff of 6, the Group has expanded rapidly and now boasts several hundred employees.
"The company will continue to develop state of the art residential estates, office and business parks, commercial complexes, warehouses and hotels custom-made for its diverse target market", promises the management.
Among the Group's best known landmarks is Diamond Plaza, located in the Parklands area of Nairobi. A truly ideal premise for business convenience, Diamond Plaza is a sprawling business complex boasting an established shopping centre strategically situated at the junction of Masari Road and Fourth Parklands Avenue. The plaza provides the consumer a one-stop location with a reputation for having availability of just about everything. Set on a 5 acre piece of prime property, the main building within the complex put up in the late 80's consists of retail, office and residential space spanning 100,000 square feet spread over 8 storeys with apartments on the sixth and seventh floors. Over the years, a business tower, minicomplex, food court with an extension square and annexe have been added to this fine business hub, all built with state of the art technology. The diverse product and service offering available at the Diamond Plaza is complimented by the close proximity of a major hospital, grocery stores, fresh produce markets and readily available transport services.
Other Chatur properties include The New Muthaiga Shopping Mall, Langata Paradiseapartment's, Shelly Beach Hotel and Bahari Dhow Beach Villas among many others.
Fivestar Hotel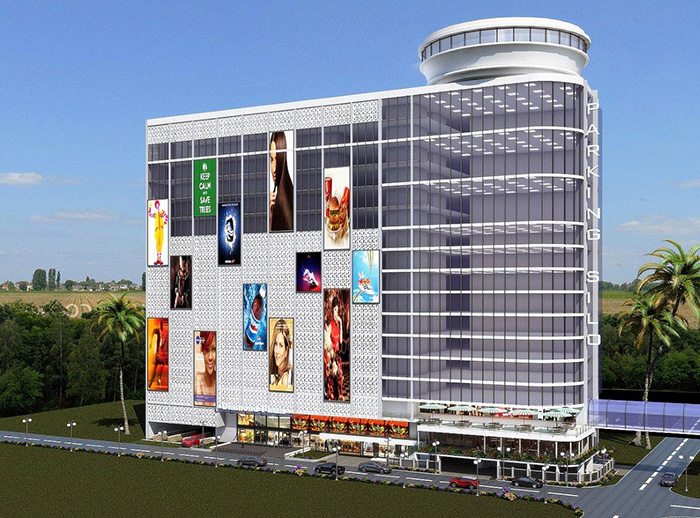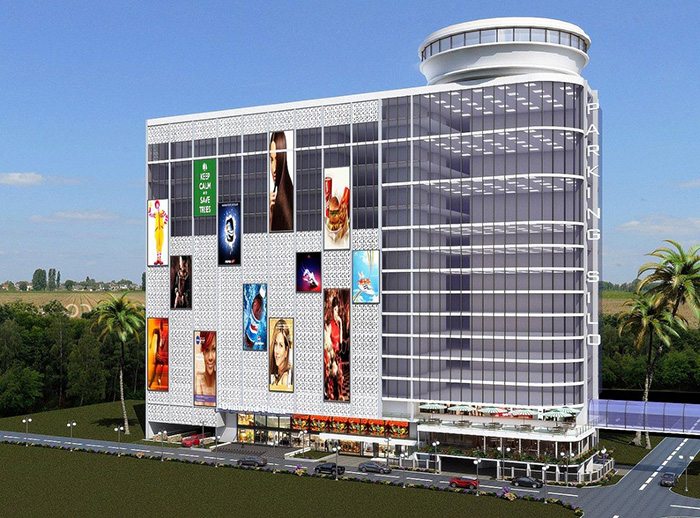 The hospitality industry in Kenya has become very competitive and patrons are demanding only the very best. A number of international hotel chains have recently established a presence in Kenya. In keeping with its stated objective of providing high quality properties, the Chatur Group is currently putting up a five star hotel on Wangapala Road in the city's Parklands area. A statement of architectural excellence, the hotel is located within walking distance from The Diamond Plaza Shopping Centre and The Aga Khan University Hospital in Nairobi. The lobby is spacious and tastefully decorated emanating an ambience of hospitality and warmth. Each room is an artistic delight fitted with modern points for TV/DSTV/Cable TV, telephone, fibre optic internet, intercom, push button alarm, smoke detectors and instant hot water.
Facilities include:
• Card system door access option
• Electric Fence around perimeter
• Secure and sizeable car park for 80 cars adjoins the hotel and is set over
2 floors (basement and ground floor)
• Spacious lobby on ground floor
• Conference hall and business centre
• Laundry room
• Disabled access ramps within building plus disabled toilet facilities on
ground Floor
• 3 lifts (1 Service)
• Convenience store, hairdresser and beauty salon
• Fitness centre / gym, spa
• Separate steam, sauna and Jacuzzi facilities for ladies and gents
• Swimming pool
• 2 Restaurant's & A café
• Children's playroom and entertainment room
• Borehole to ensure constant supply of water
• Standby generator and power stabilizer for uninterrupted electricity
supply
• CCTV, air conditioning and heating
• Provision for ATM/forex services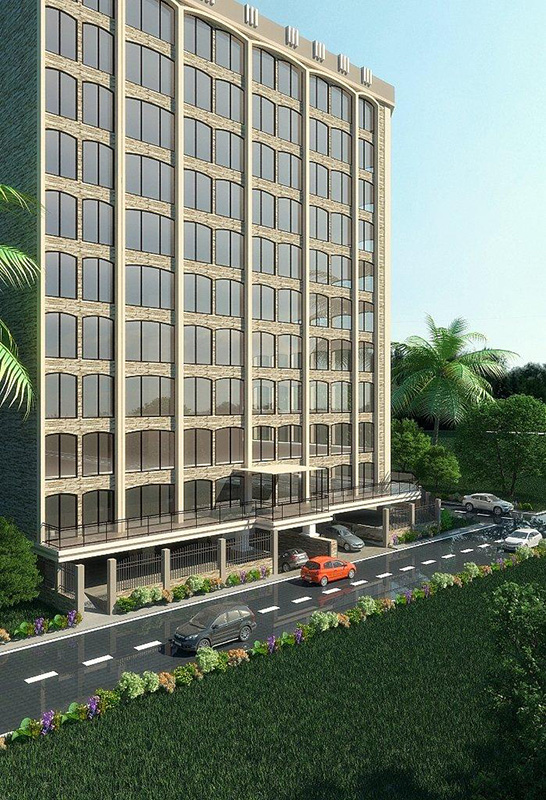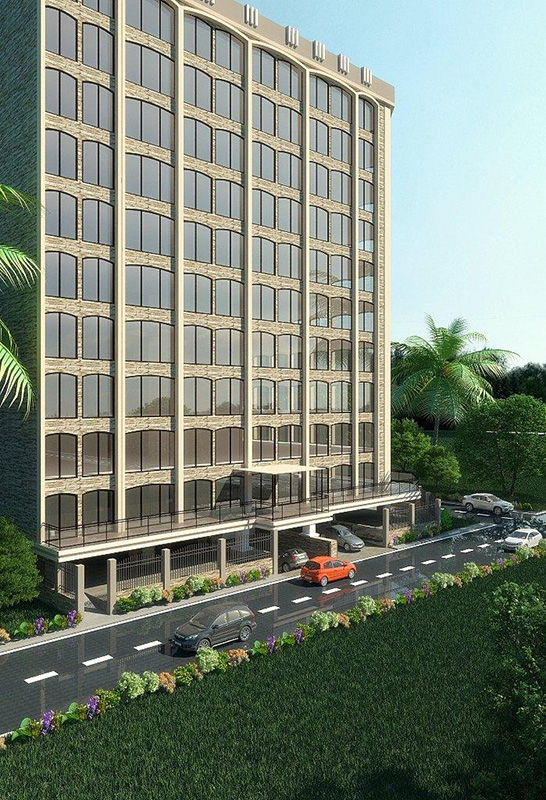 Diamond Plaza 2 Retail Complex with Helipad
An icon of modern real-estate excellence, this breath taking Parking Silo is a chic 12 storey retail and office complex built with state-of-the art features, suitable for any modern outlet. The building is designed with a vision of the future in mind offering 3 floors of retail space, 10 floors of office space (50,000 square feet dedicated to fine dining), 10 storey parking to accommodate 1000 cars, a 30,000 square foot exhibition/conference hall, a helipad and a revolving restaurant on the top most floor for exceptionalviews of the city. Patrons will enjoy natural light streaming in from the glass roofs and bay windows.
According to Mr Meshack Mutisya, who is General Manager of Cloud Hotels & Suites (an arm of the Chatur Group), there will be a helicopter shuttle service operating from this building to Jomo Kenyatta International Airport. "This will provide huge time savings for travelers as they will no longer have to worry about the notorious traffic congestion that often characterizes Nairobi".
With these two additions to its portfolio, the Chatur Group is well on its way to achieving its stated mission of providing the best quality in real estate products and services.