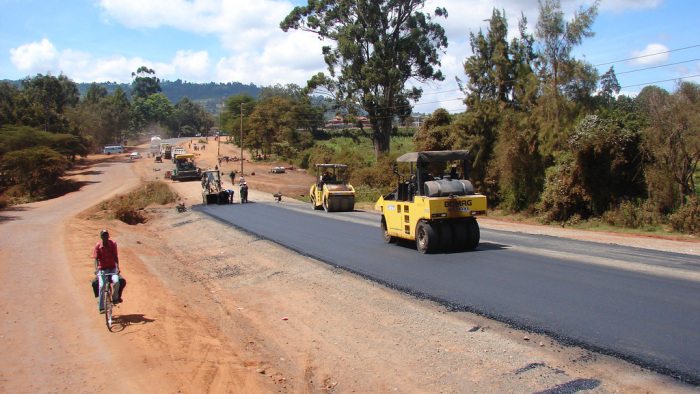 The China Jiangxi International Corporation and China Railways Wuju Constructions, executors of the 52.2-kilometre Ayamfuri-Asawinso road project in Ghana have been asked by the Minister of Roads and Highways, Alhaji Amidu Sulemana to redouble their efforts to ensure that the roads contract is completed on schedule.
The 2- year contract was awarded to the two companies on May 2nd 2013 and is expected to be completed by May 1st 2015. So far, progress on the project, which is divided into lots One and Two for the two Chinese contractors, is currently at 26.1% and 37% complete respectively. Lot One of the project is estimated at US$4.7m, while the second lot at a cost of US$10m.
According to the contractors, relocation of the services and infrastructural facilities such as markets and schools are some of the causes of the project delay.
Zhou Ren, contractor of lot one, said, the company is still waiting for the arrival of some of its equipment to enable it to carry out the work.
The minister said he was not happy with the progress of the project and charged the consultants on the contracts, Messrs Joel A. Tomado and V.K. Srivastava, to ensure that the contractors executed the work to meet the agreed deadline.