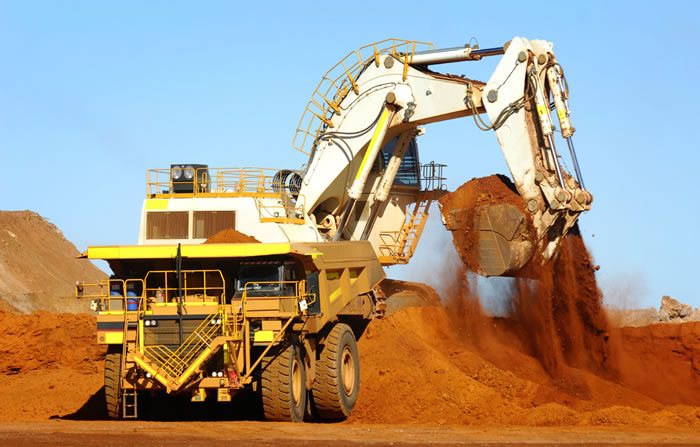 Egyptian presidential candidate Abdel Fattah Al-Sisi has revealed his intentions to develop the metallurgical industries. Al-Sisi seeks to shift from the export of raw minerals to the process of manufacturing minerals in Egypt and exporting them. He said he is hopeful this will help achieve added value for the national economy and raise employment rates.
The candidate indicated that he will work to incentivise and support the establishment of educational institutions specialized in the field of mining in different governorates. Al-Sisi said that he aims to redistribute mineral wealth among the different Egyptian governorates to achieve social justice and allow Egyptians to benefit from the discovery of their country's various minerals. "Extraction projects will begin across Egypt for the purpose of developing the metallurgical industry in an unprecedented way," he said.
He added that investments that target the mining and metallurgy sectors will be encouraged, and will aim to bring about the legislative and administrative changes needed to remove all current constraints.
The former defence minister said his platform includes proposed investment map that will introduce 22 cities for comprehensive metallurgical industries. The investment map includes Al-Behaira, Qena and Minya governorate along with Aswan, Luxor and North Sinai.
Al-Sisi said his government will be charged with drawing a map for mineral wealth, resources and reserves, in order to regulate and stimulate expansion in this crucial sector.
The ex-army chief picked up 94.5 % of votes cast abroad in Egypt's presidential election a few days before polling opens in the North African country. The retired field marshal, riding a wave of popularity after he ousted Islamist president Mohamed Morsi last year, is widely expected to win the election that takes place in Egypt on May 26-27.
Mining in Egypt has had a long history that dates back to predynastic times. Egypt has substantial mineral resources, including 48 million tons of tantalite, fourth largest in the world, 50 million tons of coal and an estimated 6.7 million ounces of gold in the Eastern Desert.