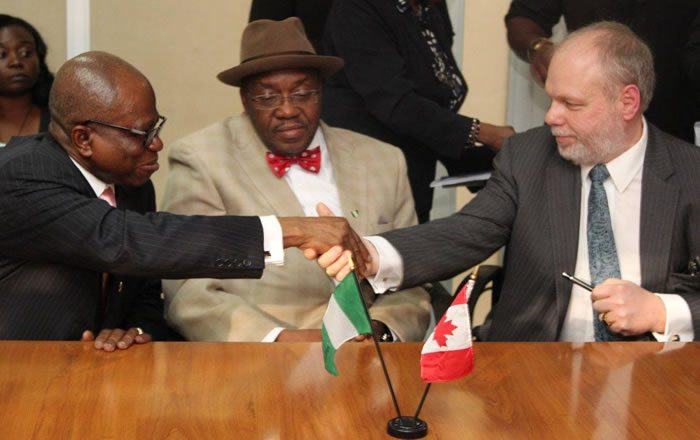 Canadian investor, Sky power Energy, is to put up and generate solar-powered electricity in Delta state, Nigeria. This is after the Nigerian government signed a Memorandum of Understanding in which Canada is investing US$5bn in Nigeria for the production of 3,000 megawatts of electricity.
According to the Minister of Industry, Trade and Foreign Investments, Mr. Olusegun Aganga, Sky power Energy, was investing in renewable energy in the country with a facility being deployed first in the Delta State tp produce 100MW. The Federal Government has also signed a Foreign Investments Protection Agreement (FIPA) with Canada to remove existing bottlenecks to the smooth take-off of Canadian investments in Nigeria.
Sky power is the largest and one of the most successful developers and owners of solar energy projects in the world. Sky Power's international team of experienced professionals, power project specialists, and partners have built, assembled and acquired an extensive pipeline of over 25,000 megawatts worldwide. This development portfolio of large utility-scale solar PV projects makes Sky power the world's largest solar development company.