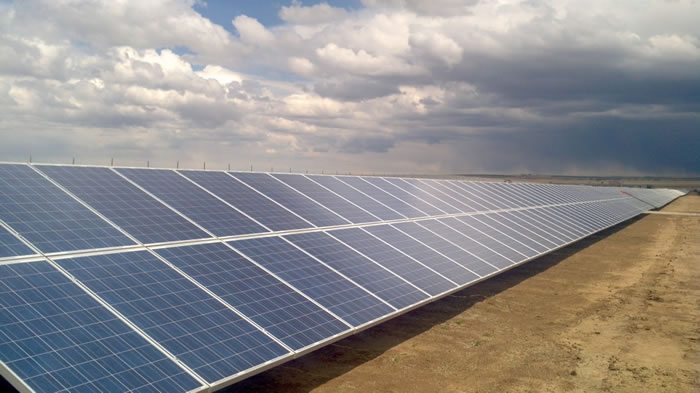 A conglomerate led by British company Globeleq has officially launched two solar power plants, representing a combined investment of US$96.6m in the Northern Cape. The De Aar and Droogfontein solar photovoltaic plants, each comprising over 165, 000 photovoltaic (PV) panels spread over 100 hectare sites near De Aar and Kimberley, will together contribute 100MW of clean energy to South Africa's national grid.
The plants were built under the government's renewable energy programme for independent power producers, which aim to add 3,725 MW of wind, solar photovoltaic and concentrating solar power to South Africa's energy mix.
Globeleq is the majority shareholder in the consortium that built and will run the plants, the others being Ireland-based Mainstream Renewable Power, Thebe Investment Corporation, South African engineering firms Enzani Technologies and Usizo Engineering, and local community trusts.
Under the government's Integrated Resource Plan, about 9,400 MW of new solar capacity will be introduced into South Africa's energy mix by 2030. About 8,400 MW is expected to be derived from solar PV power plants and about 1,200 MW from concentrated solar power (CSP) plants.