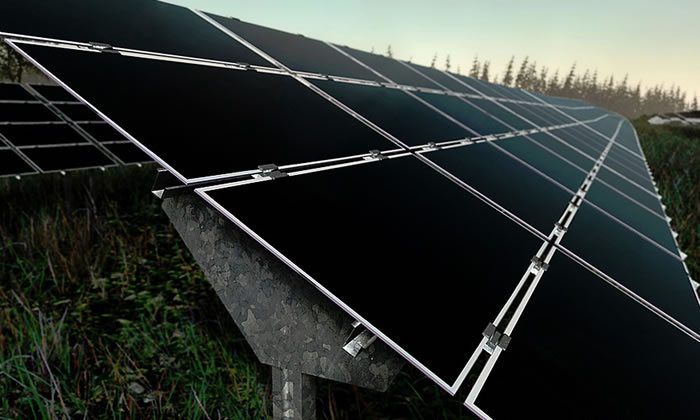 Globeleq, power generation company, has completed two 100MW photovoltaic (PV) solar power facilities in Northern Cape, South Africa.
The 50MW PV De Aar Solar Power and 50MW PV Droogfontein Solar Power have been generating clean power since their connection to the national grid.
"Infrastructure projects like these boost local economies through delivery of clean and reliable electricity, creation of jobs and development of skills that will increasingly be in demand as the industry grows. The projects are also an important contribution to the country's energy mix," Mikael Karlsson, CEO of Globeleq, said.
Globeleq added that the two power plants drew heavily from surrounding communities to gain manpower and now that the plants are functional, a percentage of project revenues will be reinvested in the local community through socio-economic and enterprise development programmes.
The company is also currently working on another solar plant in Eastern Cape. The 138MW Jeffreys Bays Wind Farm is part of the South African government's Renewable Energy IPP Procurement Program.
"These plants are part of the first wave of private power generation to be built in the country in several decades. Solar power is truly a win-win solution that benefits the local community, the national economy and global environment."Mark Pickering, MD of Globeleq South Africa, said.
Equity firms are supporting renewable energy projects in a big way in the nation too. Private equity firm Actis, which has US$6.5bn of funds under management, owns Globeleq and favour clean energy projects. Torbjorn Caesar, partner and co-head of energy for Actis, said the emerging markets are providing an increasingly attractive environment for energy investors as policy support continues to encourage investment in the sector, particularly in renewables.
A NPD Solarbuzz's Emerging PV Markets Report: Middle East and Africa indicates that solar PV demand in the Middle East and Africa (MEA) region is set to grow 50 % year-over-year in 2014.
The report adds that between 2014 and 2018, annual PV demand will nearly triple as the MEA region becomes a key market for the global industry. By 2018, annual PV demand in the region is expected to reach 4.4 GW, with an upside potential of 10 GW. PV demand from the MEA region in 2013 grew by 670 %, compared to 2012 when the region added approximately 140 MW, the research group says.