There is likely to be more use of generators as Africa continues to struggle with their power grids. It is likely that customers will go for cost-effective and efficient power solutions that will favor their local conditions.
Genmatics Power Rental is a Durban, South Africa – based company that provides reliable and efficient power through generators and air compressors to clients across South Africa, and wants to expand in Mozambique. With power output ranging from 30kva to 1500 kVA and synchronization capability for the larger gensets, the company's diesel generator sets use reliable, fuel efficient engines from Perkins and Cummins engines. The company offers solutions that comply with EU Regulations and thus environment cautious.
Diesel generators from Genmatics also come with Manual or Automatic shutdown systems, oil change pumps, rugged skids, insulation and arrester Muffer&Exhaust Systems. The company provides its solutions to anyone around Africa.
Before deployment to a client, the diesel generators undergo comprehensive safety and load testing. This is to ensure that they will provide reliable power once installed. The company also deploys trained technical staff for technical backup and support.
Diesel generators from Genmatics Power Rental are suitable for African rainy conditions because they are weatherproof and are acoustically silenced, thus useful in areas needing quietness.
"Our machines are fitted with raycor filters to combat the low quality diesel found in many African countries. The raycor fuel water separators take out the debris in the diesel. Our fuel pumps are also not as sensitive as the European fuel pumps because of the quality of our fuel which is not good." Maria Papageorge from Genmatics adds.
Maria has some advice to diesel generator buyers. "It is better to buy full mechanical generators. Mechanical engines do not need software and diagnostic testing." This would be costly and too long downtime.
In the list of current customers include Top Gear.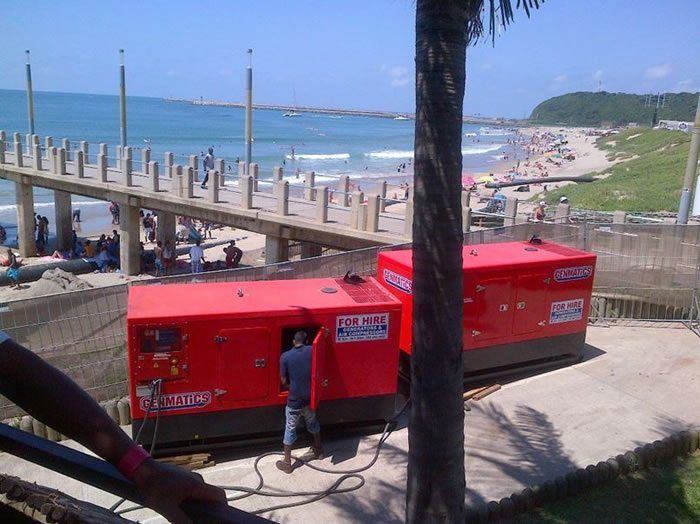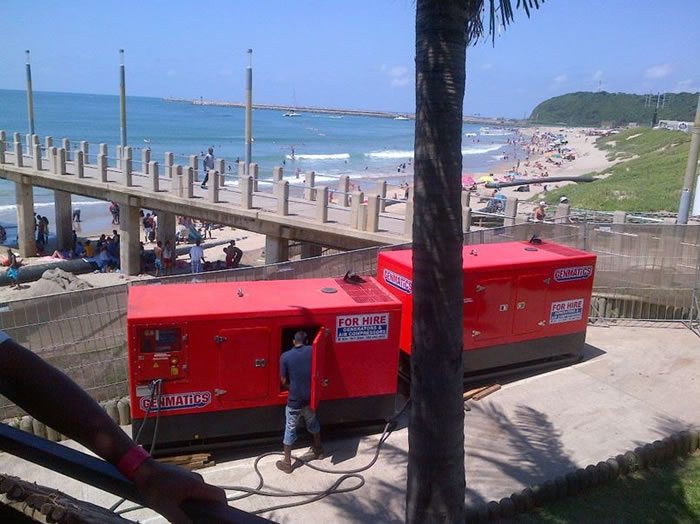 The BEE certified company has provided solutions to meet diverse needs for temporary power, including in the shipping and construction industries.
The company supplies 250cfm to 850cfm Ingersoll Rand compressors.
Contributors
Maria Papageorge
Genmatics
0829070647
[email protected]
www.genmatics.co.za