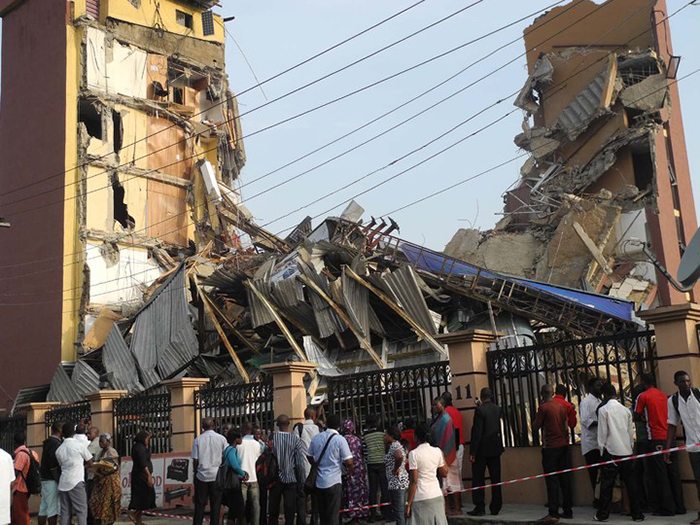 Buildings collapsing in Nigeria has kept constant and in Benin City, Urora community in the Edo State capital, three children lost their lives following another house collapse.
Buildings collapsing in Nigeria may as well call for the question of the quality of the building process and the materials used.
Children aged between 15, 12 and 8 years respectively were caught in the building when they went to repair their bicycle.
The incident caused pandemonium in the area as residents made frantic effort to rescue them.
More children who had gone in the compound belonging to the bicycle repairer sustained serious injuries. They were then taken to a Nigeria hospital.
The deceased children are sons of the Edo State chairman of the Youth Sports Federation of Nigeria (YSFON), Mr Osamudiamen Osagiede.
Unfortunately, some children passed away before benefiting from the rescue operations.
Osagiede said that he was away when the house collapsed in the town. "I was away when I received a call to come back. I was shocked that two of my sons died in the incident," said Osagiede.