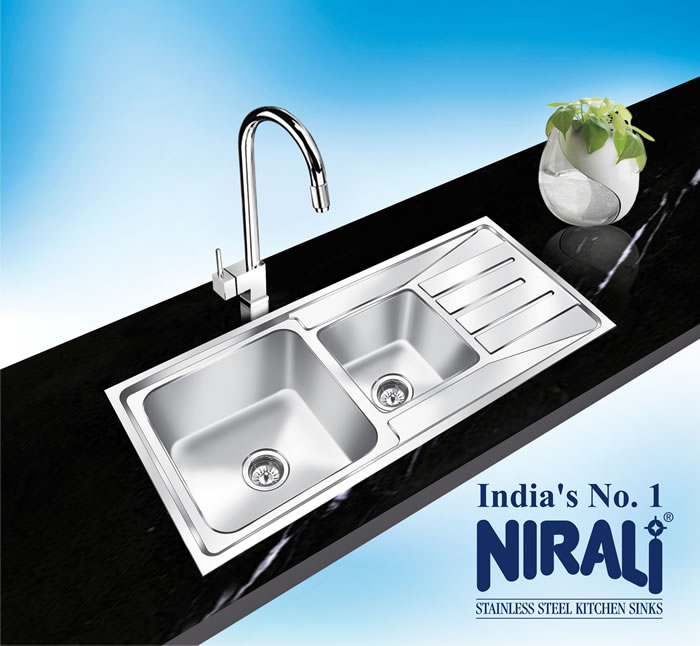 HYGIENE FLOOR DRAINS
Jyoti Industries (India), makers of NIRALI, India's No. 1 stainless steel kitchen sinks have extended their state-of-the-art manufacturing expertise and experience with the introduction of the EBAX range of stainless steel bathroom floor drains.
With every kitchen and bathroom becoming more designer,there has been a latent need for futuristic, modern and aesthetic floor drains. EBAX floor drain range is the answer.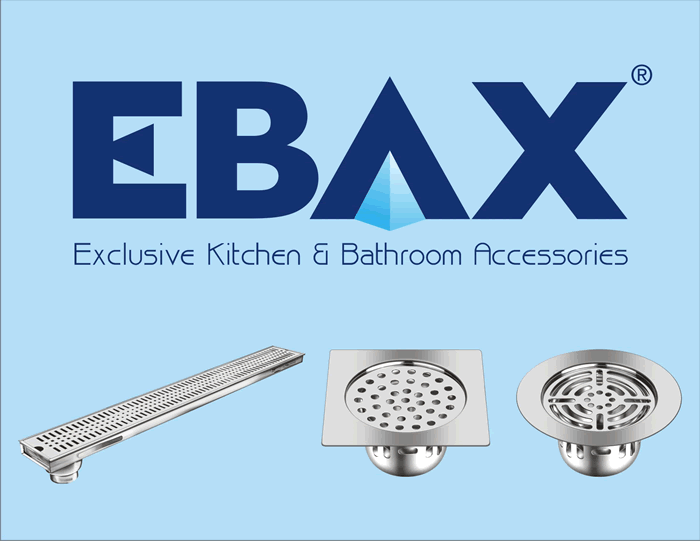 Precision craftsmanship, combined with best quality AISI304-grade stainless steelis used in EBAX. The range includes an innovative 4-piece drain that cuts off odour and insects from entering bathrooms and the kitchen. The 4-piece and 2-piece drains come in 8 super elegant models, and what's more, each design comes in small and big variants too.
The EBAX range also includes shower channels, terrace, and corner floordrains.