The Angola Liquefied Natural Gas (ALNG) Plant is the first LNG project in Angola and one of the largest energy projects on the African continent. The associated natural gas produced by Chevron and other crude oil operators is commercialized by ALNG, which is based in Soyo and run by Angola LNG Limited.
As the first LNG plant in the world to receive associated gas, ALNG encourages the continued development of offshore oil fields. The ALNG plant, which has a daily processing capacity of 1.1 billion cubic feet of natural gas, enables Chevron to meet the demand for cheap, clean-burning natural gas on a global scale.
Search for construction leads
Plant modifications as well as improvements to capacity and reliability were finished at the beginning of 2016. In 2016, production and LNG cargoes both resumed.
Project Company
The project was proposed to Sonangol by Texaco in June 1997. The initiative, jointly controlled by woAh and Texaco, prolonged evaluation processes and brought in outside partners (originally ExxonMobil, Elf Aquitaine, and BP.) Later, Elf Aquitaine merged with Total, Texaco merged with Chevron Corporation, and ExxonMobil was replaced in the project by Eni.
In 2008, Cabinda Gulf Oil Company, a subsidiary of Chevron Corporation (36.4%), Sonangol (22.8%), BP (13.6%), Eni (13.6%), and Total (13.6%) formed Angola LNG as a joint venture. Sonangol and Chevron serve as co-project leaders.
Reported on 30th September 2014
Angola's liquefied natural gas plant to be reconstructed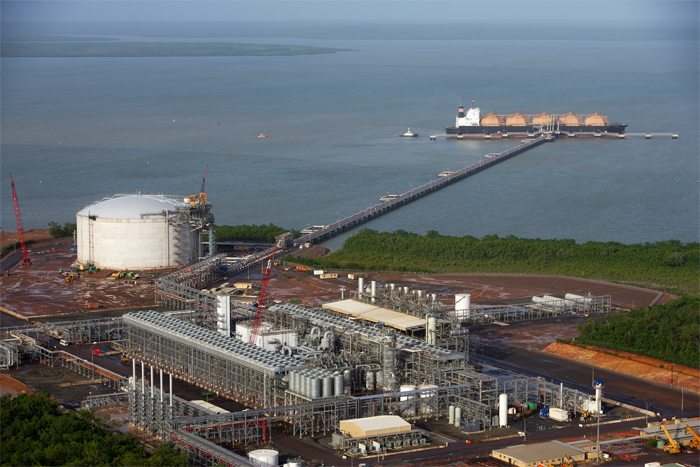 Angola's liquefied natural gas plant faces a long closure for reconstruction to fix design flaws and corrosion in the new plant. This renovation will result in an additional USD I.07bn to the cost of the whole project.
Some of the investors in the 300km project at the natural gas plant situated on the Atlantic Coast North of Luanda include Chevron, who is the biggest shareholder; Angolan State Energy Firm, Sonangol; Total; BP; and Eni. These investors contacted Bechtel a US Engineering plant to construct the gas power plant.
Read Also: Nigeria to build its first floating liquefied natural gas facility
The CEO of Chevron John Watson accepted that the plant had issues and said they are working to correct the issue that previously led to two fires, gas leakage, and major pipe rapture. There was also an offshore rig that capsized last year which led to the death of one individual.
When the liquefied natural gas (LNG) plant began operations in June 2013, it was greeted with triumph. The LNG plant processes gas from offshore fields, and it could help South Africa become a key supplier in the world's energy market which is growing fast.
Angola's liquefied natural gas plant will remain closed till the mid-next year, with reliable sources indicating a possible extension of the closure to 2016 if the scope of work is much.
Jun 2019
Angola signs MoU to develop a liquefied natural gas plant
The government of Angola through the Ministry of Mineral Resources and Petroleum, Ministry of Energy and Water, and Ministry of Finance signed a memorandum of understanding (MOU) with New Fortress Energy LLC for the development of a liquefied natural gas (LNG) terminal to supply natural gas for power generation.
The MoU was signed in Luanda by New Fortress Chairman and CEO Wes Edens and Hon. Diamantino Azeved, Minister of Mineral Resources and Petroleum. The President of Angola also approved the deal made.
liquefied natural gas plant
Under the agreement, New Fortress would fund, build, and operate an LNG import and regasification terminal and supply gas to power industrial facilities across Angola and work with the Ministry of Mineral Resources and Petroleum to explore the development of additional indigenous natural gas resources and a domestic liquefaction facility.
According to New Fortress Chairman and CEO Wes Edens, the partnership will provide cleaner, affordable natural gas to Angola, creating significant economic and environmental benefits.
"With Angola's transition to a gas economy, significantly lower fuel costs will encourage further investment and directly benefit Angolans. We commend President Lourenço and the government of Angola for their leadership and look forward to building this historic partnership," said the CEO.
"The signing of this MOU is the first step in moving Angola to become a gas economy. This unprecedented event involves the approval of three ministries and is supported by the President of Angola to move the country in a new direction," acknowledged Hon. Diamantino Azeved, Minister of Mineral Resources and Petroleum.