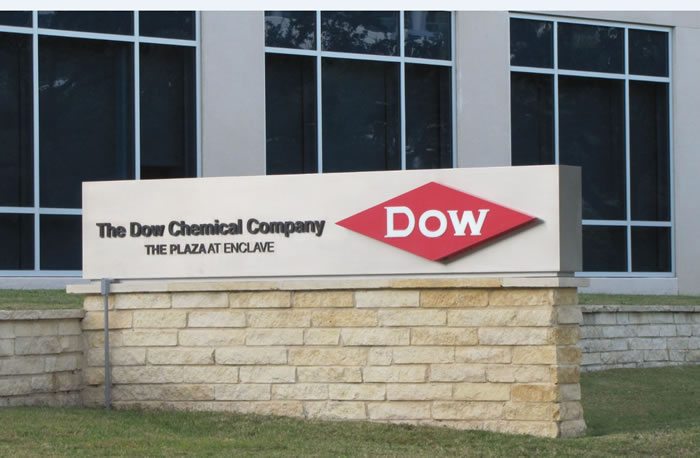 With South Africa's increasing demand for energy facing limited capacity and about 40 percent of total energy consumption spent in buildings, the call for energy-efficient construction materials is getting louder. This is one of the challenges that The Dow Chemical Company was addressing at Interbuild Africa 2014 – Africa's largest construction exhibition –from August 20 to 23.
Sustainable innovation focused on user
Dow presented sustainable and energy-efficient solutions at Interbuild Africa exhibition.
At the event, Dowwill showcased various solutions to enhance the energy efficiency of buildings, such as the VORATHERMTM CN series polyisocyanurate systems which are used in the construction industry for the production of insulated metal panels, whereas PASCALTM and PASCALTM PRO polyurethane systems enhance the sustainability profiles of domestic appliances and professional cold chain applications.
All of these innovative technologies not only provide state-of-the-art insulation performance but also meet the need for better productivity and processing targets at competitive levels. In addition, Dow's polyurethane solutions represent more sustainable alternatives to traditional blowing agents that have high ozone depletion and global warming potential. As mandated by the United Nations Industrial Development Organization (UNIDO), HFCFC 141B blowing agents and alike are being phased-out on the African continent.
"Energy efficiency is a key focus for us among a broad portfolio of solutions that help make buildings and homes more comfortable, efficient and sustainable," says Mohammed Sami, Commercial Leader for Sub-Saharan Africa in the Dow Polyurethanes business, and a speaker at the event. "Our customers access Dow's cutting edge technologies, products and first class service backed by more than 60 years of experience in the building and construction industry."
Mohammed Sami was set to present the paper "More Sustainable and Energy-Efficient Insulation for Construction and Cold Chain Industries" at the free-to-attend Interbuild seminars on Wednesday, August 20th at 15:15.
Broad Solutions Portfolio for Energy Efficiency
In addition to polyurethane materials and systems, Dow offers a range of technologies and innovations addressing energy efficiency including External Thermal Insulation Components Systems (ETICS), elastomeric roof coatings and waterproofing technologies. Dow is also one of the most innovative coatings material suppliers in the world and provides the largest portfolio of raw materials, including acrylic binders, waterborne additives and epoxy resins for both industrial and architectural coatings sectors.
The company's technologies enable formulators to make sustainability label claims, such as reduction of volatile organic compounds (VOC) or abatement of formaldehyde, for improved interior air quality as well as improved functionality for exterior wall-coating applications.
Driving Progress in Africa
According to Carsten Larsen, Managing Director of Dow Southern Africa (Pty) Ltd, Interbuild Africa exhibition is a great opportunity to showcase Dow's solutions to the more than 9,000 people who are visiting the expo and looking for innovative and sustainable materials in construction or other applications.
"We have been operating in Africa for over 50 years and we're passionate about combining the power of science and technology to create solutions that drive forward human progress," states Larsen."From energy-efficient solutions for the building and construction industry to more sustainable paints and coatings, Dow offers the latest innovations to support Southern Africa's growing infrastructure needs."
Dow's portfolio of innovative solutions for energy efficiency will be on display at Interbuild Africa, in Expo Centre Nasrec, Hall 6, Booth L25.
Dow Polyurethanes, a business unit of Dow, develops and delivers a broad portfolio of products and tailor-made solutions to customers in energy-efficient residential and commercial construction. The business provides key ingredients, fully-formulated systems and solutions for rigid, semi-rigid and flexible foams, adhesives, sealants, coatings, elastomers and binders. As a leader in polyurethane research, manufacturing and sales, Dow's technical experience, global scope and local approach to customers and markets is a winning combination for sustainable business growth.
Dow has been in Africa for more than 60 years, and enjoys a growing commercial and manufacturing presence across the continent with more than 700 customers in 38 countries and more than 240 employees active in six commercial offices and five manufacturing facilities in South Africa, Egypt and Kenya. Manufacturing facilities supplying the automotive, agrosciences, coatings, textiles, furniture and personal care industries.
Dow (NYSE: DOW) combines the power of science and technology to passionately innovate what is essential to human progress. The Company is driving innovations that extract value from the intersection of chemical, physical and biological sciences to help address many of the world's most challenging problems such as the need for clean water, clean energy generation and conservation, and increasing agricultural productivity.
Dow's integrated, market-driven, industry-leading portfolio of specialty chemical, advanced materials, agrosciences and plastics businesses delivers a broad range of technology-based products and solutions to customers in approximately 180 countries and in high growth sectors such as packaging, electronics, water, coatings and agriculture.
In 2013, Dow had annual sales of more than $57 billion and employed approximately 53,000 people worldwide. The Company's more than 6,000 products are manufactured at 201 sites in 36 countries across the globe. References to "Dow" or the "Company" mean The Dow Chemical Company and its consolidated subsidiaries unless otherwise expressly noted.