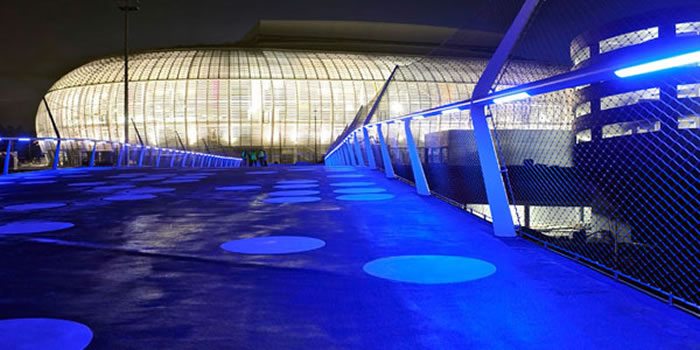 Ambiance Lumiere France
In the most developed countries, lighting makes up 15 to 20% of the energy consumption of a building. In fact, it is responsible for more than this proportion, because traditional lighting products generate a lot of heat and therefore the air conditioning is a "must" in most countries, even if the local climate makes it unnecessary on paper like in most European countries.
It is also a fact that all offices and buildings are lit mainly during the day, when there is a lot of natural light available coming in from outside. Is not there a paradox?
We all know that fossil energy sources have an end and will not last forever. The cost of energy has dramatically increased during the last decades and is likely to go on increasing. Energy has become one of the sources of inequality between developed and developing countries. Its cost is an important barrier to the development of African countries and to the welfare of most Africans. Although energy costs more and more, the global demand for energy is increasing dramatically. At the same time, the planet is sending SOS and crying for help. Managing energy consumption is one of the main challenges for us today and in the medium-short term.
Ambiance Lumiere is a Paris-France-based industrial company manufacturing lighting products for all the functions of light; not only general lighting, as well as for decorative lighting, safety, architectural, marking, orientation etc. Based on the above facts, we have conceived a range of innovative and intelligent office lighting luminaires, named EXAE, that limit the direct and indirect power consumption of offices and buildings. They consume the minimal energy to assure the exact quantity of light needed in the offices at any time of the day or night. To do so, it takes into account the ambient natural light, switches itself off when there is no user in the area for a period of time that can be determined by the customer.
Thanks to the latest LED technology,  it generates very little heat and limits its impact on energy consumption by air conditioning. They are advised not only for new buildings but also for renovation and can be integrated simply in false ceiling panels. No special knowledge is needed for their installation or their maintenance, if any, as all the parts making up the different models of the range are interchangeable.
EXAE range of luminaires helps all new building projects to meet easily the latest energy saving requirements and quality labels like RT2012, LEED, BREEAM. Thanks to energy savings and to their competitive prices, the return on investment is incredibly fast, compared to other energy saving lighting systems. They are made with quality materials and components and are built to last.
EXAE range of office lighting is a chance for Africa.
For more information, check attached flier or ask us on [email protected]
Bahadir SARIAN
Int'al sales manager
Dir. tel. + 33 (0)1 43 68 46 67 fax + 33 (0)1 43 75 75 01