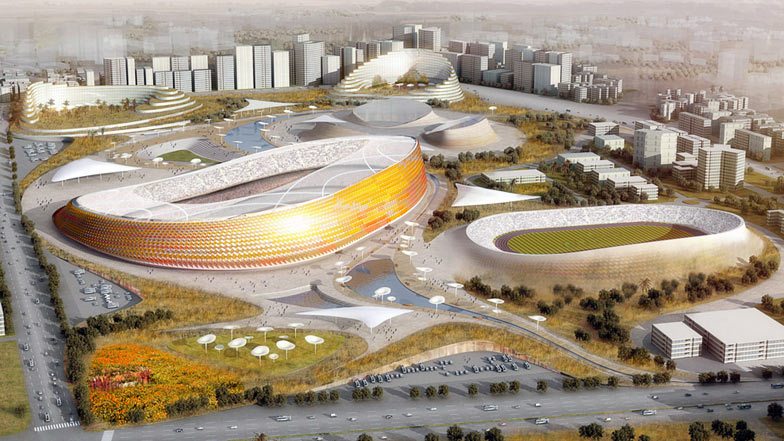 MH Engineering Plc has been awarded a contract to design Ethiopia's largest sporting stadium. The stadium will be constructed at an estimated cost of US$ 100m.
The contract was awarded to the firm by the Federal Sports Commission (FSC). The firm has been tasked with designing, supervising and contract administration of the new stadium which will be referred to as Adey Abeba stadium on the FCS Sports Academy.
Construction of the stadium will be funded entirely by the Ethiopian government, of which US$ 10.2m has already been disbursed for initial works. MH was awarded the contract worth US$ 2m that they are expected to have completed the design face of the stadium by February 2015.
The new stadium will be able to host 60,000 people with a car parking space of 10,000. This is according to FIFA (Fédération Internationale de Football Association) and the IAAF's (International Association of Athletics Federations) regulations for stadiums for World cups and Olympic Games. It will be the first stadium in the country to be built under such regulations.
The tendering process of the project was done two years ago, but was challenged by some bidders who questioned the entire process. This new contract is an indicator of great things to come in terms of sports in the country. Currently, the largest stadium in the country is the Addis Abeba stadium with a total capacity of 35,000 people.