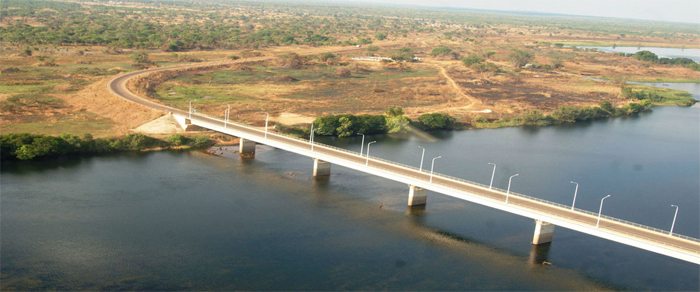 Luapula Province is set to complete a number of initiated road rehabilitation and construction projects that will boost economic activities in the region. These are in addition to the RDA's Link Zambia 8000 roads programme, which will help complete further new road projects in the country.
The new road projects initiated by the province comes as good news for a region that is considered an economic hub due to dominance in tourism, agriculture, mining and power sectors.
Upgrade of Mansa-Kasama road to the North Province of the country is one of the projects that has been planned, and which will open up Luapala to Tanzania and the Dar es Salaam port. Nchelenge-Mbala road will also achieve this.
Rehabilitation of the Pedicle road that links Luapala to Zambia's Copperbelt is already ongoing. Rehabilitation pertains to a 68-kilometer road that also passes through Katanga Province in DR Congo. Only 15 kilometers of this road have now been completed.
Construction of the Lubembe River bridge is also included as part of this new road project. The bridge at the Luapula River at Chembe on the Zambian border has been completed. In addition, plans are underway to build two one-stop border posts and a border facility for Chembe. The contract for the new road project is under shoulders of Zambia's Road Development Agency (RDA) as the main client. Other parties involved are HHO Africa Infrastructure Engineers, Rankin Engineering Consultants and Copperfields Mining Services Limited.
Kashikishi-Lunchinda-Kaputa is a new road project whose contract has been signed.
It is expected that Luapala province will also have easier and smoother internal transport once completion of the upgrade of the Mansa-Chipili-Mwenda-Nsakaluba route by the China Henan International Cooperation Group Co. (CHICO) is completed.