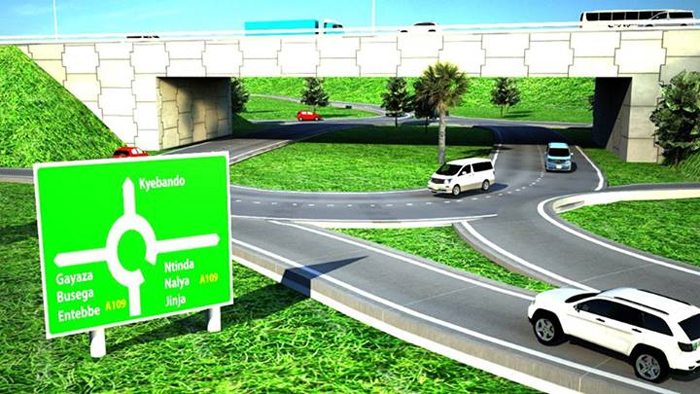 Uganda will be seeking to pursue Global African Investment Summit (TGAIS) to fund Kampala-Jinja road, among other 13 projects in Uganda when President Museveni travels to London on 20th this month to showcase the projects to the summit.
Completion of the Kampala-Jinja road, a 77.1 km long gateway to imports and exports through the port of Mombasa at the Kenyan coast, will see landlocked eastern African nations increase business activities. These countries include Eastern DRC, South Sudan, Burundi and Rwanda.
The Kampala-Jinja road is a public-private partnership project, and funds have been secured from —— The road is also expected to open up regional integration and reduce business operation costs in the countries affected.
Uganda will also be looking forward to provide new 1,000 jobs and deliver on better access to social services.
Uganda still has room for infrastructural expansion, with just about 2,800km of 30,000km already paved. The cost of finished goods is also set to significantly reduce when proposed rails and roads are finalized.
"We have a number of important projects that will help the Ugandan economy grow substantially.
Finding the best investors for the projects and knowing that the projects will be undertaken in a way that creates shared value and promotes long-term sustainability is crucial," said former Prime Minister, Amama Mbabazi, when meeting Paul Sinclair, the event (summit) director recently.
Paul said they believed they will "trigger deal making and spur investment partnerships" by focusing on projects to be promoted at the Global African Investment Summit (TGAIS).
Oil production, set to start off in future, is expected to create a rise in external demand. Uganda expects a 6.7% average annual growth in real GDP in 2014-2017 and oil production will push it further to 5.6% in 2018.
A private luncheon is planned Buckingham Palace on opening date, and African governments delegates are set to attend. A gala will also be hosted by Britain's minister for Africa, James Duddridge, as the event comes to a close.
Global African Investment Summit (TGAIS) will be the first of its kind forum hosted in London. It enjoys support from UK government.