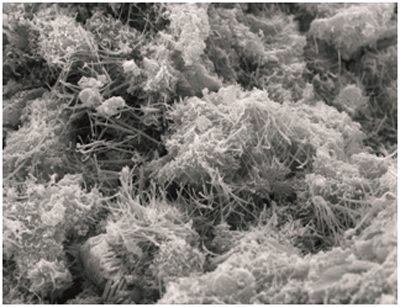 Verni-Speciality Construction Products who are manufacturers of specialized construction materials are also distributers of international brands from leading global manufacturers; their licensors include Schomburg (Germany) and Aquafin (Germany). Their well-established links to the mentioned companies give them access to the latest and leading technology worldwide.
Verni's Betocrete C-16, an organic, liquid concrete admixture for crystalline waterproofing has taken lead in the market! Compared to other powder additives, Betocrete C-16 prevents the formation of lumps. Beyond its waterproofing properties, Betocrete C-16 increases the durability of the concrete. During the hardening process, fine, crystalline fibers are formed in the capillaries. These fibers reduce the diameter of the concrete pores and therefore block the water transport in the concrete matrix.
Betrocrete C16 is particularly designed for waterproofing of concrete structures such as tunnels, foundations, precast elements, parking facilities, reservoirs, (sewage) water treatment plants, swimming pools and underground ducts.
"Concrete, modified with this product is permanently waterproof" concludes Vernon Botha, Managing Director.
Verni's head office is based in Jet Park, Johannesburg.
Contributor,
Verni-Speciality Construction Products
Jenna-Lee Backo
Director
011 522 8393
082 825 9022