The company is recognized as the leading Manufacturer, Supplier and Exporter of different types of exclusive Wooden Panels and Floorings. Their brilliantly engineered products encompass Wooden Stair Steps, Wood Door Profiles, Acoustic Wood Panels, Wood Panels, Wall Panels, Wooden Planks, Wooden Stair Cases, Wood Components, Wooden Wall Cladding, Wooden Furniture, Engineered Wood Floors, Wooden Roofings, Handicraft Furniture and Doors, Wooden Fencing, which symbolize characteristics like excellent finishes, strength, implicational versatility, and lasting for ages, further exemplified by its beauty and quality.
Their impressively designed wood and engineered flooring in various patterns is meant for embellishing the ambiance of every concrete structure. Accord's product line is manufactured using high-quality laminated wood board and log, therefore ensuring excellent mechanical properties like fatigue resistance and higher durability.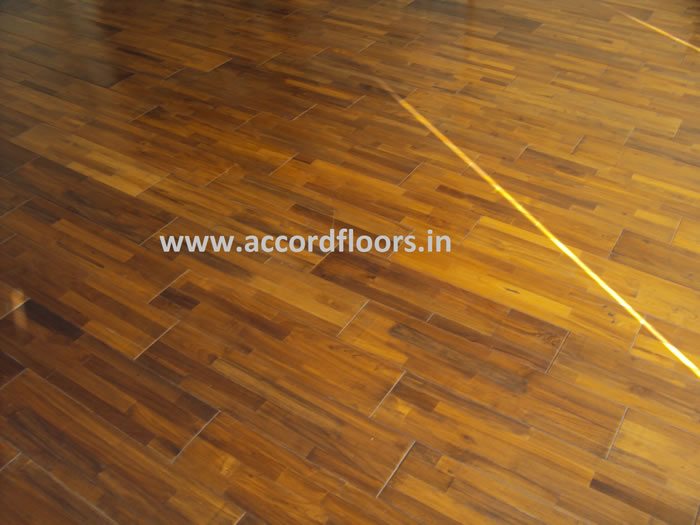 Flooring, designed by them, turn a preferred choice for varied applications owing to notable attributes like water leakage resistivity, suitability for heavy traffic and heat resistance. They hold ingenious know-how, designing their products from high-grade lumber that is accented with the polish of various colors and in subtly striking patterns that makes the appearance of floors inviting and appealing. They are actively pursuing distributors from Africa.
Mukesh Kumar, Marketing Manager advices potential buyer that, whenever an African buyer buys a wooden flooring, ensure that the wood is not harvested illegally from African forests. Irresponsible logging in Africa is destroying the pristine forests of Africa. Always buy responsibly harvested government certified wood.
Kumar also commented on the emerging trends regarding the product that, for a nascent market like Africa, laminate flooring is a product with huge potential because of its cost effectiveness. Cheap solid wood flooring is also going to be a huge success in coming years.
Contributor:
Accord floors
Mukesh Kumar