The company specializes in developing, manufacturing and distributing specialty protection products for the construction industry. For more than a century Anti-Hydro International has been at the fore front of some of the most demanding areas of structural protection. With more than 114 specialty products distributed in 36 countries, Anti-Hydro International has proven time and again an ability to meet the need of the construction industry. They have been providing products and technology for concrete and masonry worldwide since 1904.
In high rise structure from foundations to roof tops, in the supporting structures of bridges and dams (Anti-Hydro)®products have demonstrated their versatility and reliability in a wide range of applications and environmental conditions.(Anti-hydro)®is a combination of organic and inorganic chemicals that reacts with Portland cement to produce more complete hydration. Water requirements, bleed water and shrinkage are reduced. The increased hydration provides internal curing and a much denser cement paste.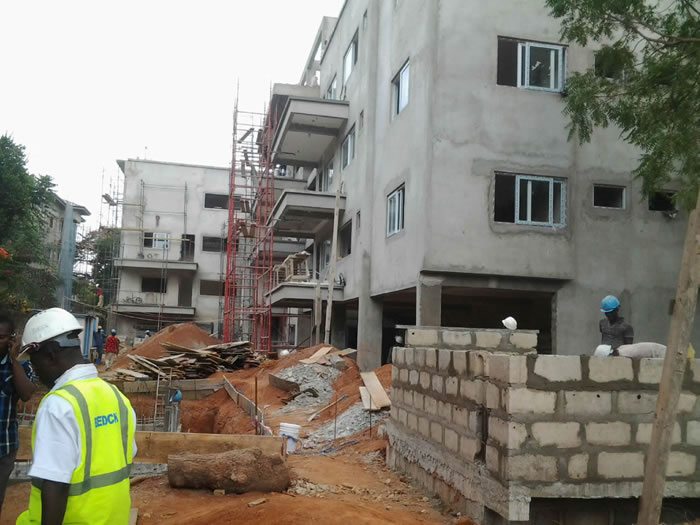 (Anti-Hydro)® is not expensive. Considering that it could be used when pouring basement concrete floor to make it totally waterproof and nearly totally vapor proof. The product increases the early and ultimate strength of concrete. These combined reactions produce impermeable concrete that is hard, non-dusting & safe for potable water.Anti-Hydro International warranties that (ANTI-HYDRO)®is manufactured under strict quality control and conforms to the requirements of the specification. The (Anti-Hydro)® family of products represents the accomplishments of a dedicated team of technical and business professionals.
Their products range includes; Admixtures, Bonding Agents, Cementious Rehabilitation, Curing-Sealing-Hardening, Surface Retarders, Waterproofing-Powder Type, Waterproofing Membrane type, Waterproofing Powder type, Emery Aggregates-Special Aggregates, Hardeners-Pre Mix, Epoxies, Form Release – Form Coatings, Grouts Non-Shrink, Sealants-Caulking and Water Repellant Sealers
Their products are currently in Ghana being distributed by the Equitorial Marine in Tema, in the Greater Accra region serving as a major hub in Africa due to the sound economic atmosphere and with great potential in its construction and oil sector. Their products are gradually networking with potential users of their products and are seeking distributers in all the regions. Recently they had enquiries on their products from Nigeria, Togo, Cote d'Ivoire and South Africa and are seeking distributers as well in these countries and other countries that will catch on to this great vision in Africa. Their products can be secured through their representative in Ghana with follow up tech support on applications or directly shipped from the United States with follow up tech support from their Ghana hub.
Joseph Solomon. ACI Marketing Executive, advices potential buyers to purchase their products which have made available valuable resource of information online on all their products and MSDS with directions on applications that can easily be downloaded by any potential buyer accompanied with live tech support with any construction problems or questions during office hours in the United States or any nearest representative.
Mr. Solomon also commented on the emerging trends concerning the product that modern technology and revamping their construction industry will be key to enhance the African vision of emerging as a key global player with its vast natural resources and minerals. The company has some of the best products and technical knowhow in the construction industry and their products have been used above others by Regimanuel Estate Developers, HFC bank, and Beroc Ventures on the Ghana Shippers house in Accra, Hospitals, together with other individuals on their projects across the country to remedy various construction problems.
Equitorial Marine Services showcased Anti-hydro International in the 2012 Habitat Show in Accra organized by Multy TV in Ghana with positive and ground breaking results of introducingtheir products into the country.
Contributor:
Anti-Hydro International Inc
Joseph Solomon. ACI