Infrastructure development – both of commercial and residential nature – around Fourways area has made the latter to become Johannesburg's fastest growing node and holds huge potential. The developments, according to experts, will spur interest among investors to venture in the area.
The development of Steyn City, which has been accompanied by a R900 million road upgrade along William Nicol Drive from Uranium Street through to the Erling road, has spurred interest in the many upmarket lifestyle estates situated in the area.
Also noteworthy are the additional infrastructural upgrades such as the R73.9 million sewer system improvements and the building of a large new water reservoir of R35 million.
Construction of Steyn City will involve setting up a mixed-use development along the Jukskei River. The construction works are not yet complete. The new lifestyle development will sit on a 2000-acre piece of land and will include the setting up of residential and official-use buildings.
Also lined for construction will include café society centre, office parks, state-of-the-art medical facilities. The developers will also set up schools and crèche facilities. Recreational facilities to be constructed include an 18-hole Nicklaus Design championship golf course. It will offer a balance between park-like living and urban convenience.
Variety of infrastructure and facilities, including internal roads and bridges; and the golf course were under construction at the moment according to the developers. The development is expected to go to market in early 2015.
At the same time, Gauteng Department of Roads and Transport (Gautrans) and local authorities have committed to easing congestion in the development by the upgrade of R511
(William Nicol Drive) into a dual carriageway starting at the Indaba Hotel and through to Erling Road. There are also plans to expand the dual carriageway to the N14. Other infrastructure to be upgraded/constructed includes the new Erling interchange using private sector funding from developers. The Cedar Road will also be expanded into a dual carriage from Steyn City on Cedar Road to Broadacres Shopping Centre. The local department of public transport is also tasked with upgrade of the k56 road in the area. These upgrades will help ease traffic once the new development is complete.
"The growth of the region has been little short of astonishing. This is having a significant impact on the property market in the area. Pam Golding Properties Fourways office has reported a 43% improvement in sales turnover this year when compared with 2013 and a 22% increase in the number of property units sold. It is not surprising that it is now becoming known as the 'Sandton of the North'," says Dr Andrew Golding, chief executive of the Pam Golding Property group.
Dr Golding believes this augurs particularly well for this rapidly developing, popular area. "No doubt, there are some individuals are waiting until upgrades to the road infrastructure, such as those taking place on William Nicol Drive, are completed before committing themselves to buying property in Fourways. However, it is clear that there is generally a growing confidence in all areas of the local economy, including the residential property market. This points to an exciting future for the Fourways property market."
Jason Shaw, manager of the Pam Golding Properties (PGP) Fourways office is in full agreement, noting that recent developments such as Steyn City provide an indication of just how great investor confidence in the region has become in recent years. This flurry of development will hold tremendous benefits for surrounding communities.
"As you enter the greater Fourways area from William Nicol Drive or Main Road you cannot but help notice the substantial amount of development that has taken place in recent years," observes Shaw. "The region has transformed itself with road upgrades, shopping centres, conferencing and entertainment facilities and schools.
We have seen extensive development of vacant land into scores of office parks and there are still many commercial projects in the pipeline. There is also ongoing retail development, which is being undertaken by groups such as Accelerate Property Fund."
Shaw says that Fourways has always been a popular residential area offering an attractive, secure lifestyle as well as a range of appealing popular property options. However, he says the uptick in demand for residential property has been palpable in the region this year. Secure apartments, townhouses, cluster homes and homes in one of the many estates within the area, are highly sought after.
According to Shaw, the fact that Fourways has grown into an important development hub in its own right in recent years has had an extremely positive impact on the residential property market in the greater Fourways area. It means that residents now have everything they need within easy reach and no longer have to travel long distances to other areas of Johannesburg to work, shop and to drop their children at school each day.
"The profile of home buyers in the area has changed with a rapidly increasing number of people attracted to the area who want to work, live, be educated and play all within this area. The development potential of the greater Fourways area is clearly being unlocked," notes Shaw.
He points out that there are today many excellent schools within easy reach of Fourways. These include Crawford College, Dainfern College, Brescia House, St Stithians College, Michael Mount Waldorf School, Heronbridge, British International College, The American International School of Johannesburg and the French School Lycée Jules Verne.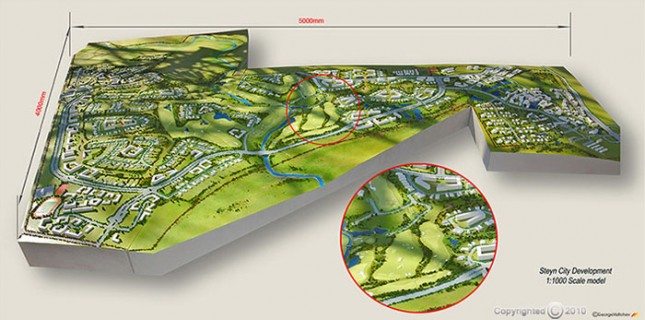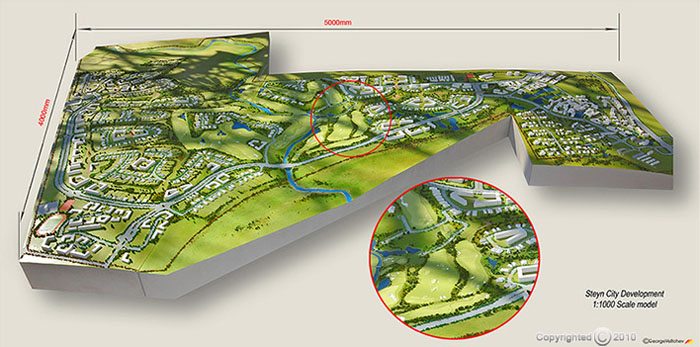 The shopping and entertainment centres in the area have become renowned and include Fourways Mall, Fourways Crossing, Montecasino, the Valley Shopping Centre, Cedar Square and Design Quarter. There also some fine restaurants and theatres such as the Teatro at Montecasino.
Shaw says that secure complexes and apartments in areas such as Lonehill, Paulshof and Douglasdale are all highly sought after areas and offer buyers a number of different possible options. Dainfern, Fourways Gardens, Cedar Lakes, Waterford Estate and Stratford Gardens are some of the upmarket estates in Johannesburg and demand for properties in these areas often outstrips supply.
A studio apartment in greater Fourways may be acquired from R500 000, while an average size family home of three or four bedrooms sells for approximately R1.8 million. Properties within one of the estates that are to be found in the area vary in price between R3 million and R19 million.
Shaw notes that the letting market within the region is also extremely active. Indeed, in estates such as Dainfern Golf Estate, Dainfern Valley, Fourways Garden and Cedar Lakes the returns on investment from suitable rental homes are among the highest in country. Properties are well priced for purchase while average rentals are between R35 000 to R40 000.
Furthermore, the demand from multinational companies for accommodation for their executives provides an important stimulus for the rental market in such estates.
He adds that over the past few years there have been upgrades to William Nicol Drive, as well as improvements to its intersection with Uranium and Mulbarton roads. The intersection of William Nicol with Fourways Boulevard and its link-up with Witkoppen Road has been improved.
The upgrades to the northern section of William Nicol Drive, which are being undertaken hand-in-hand with the development of Steyn City, are expected to be completed soon. A large six-lane road is being developed, which Shaw believes will assist in opening up the whole area to commuters considerably.
"We are very positive about the future of the greater Fourways area," says Shaw. "Residential property buyers here not only secure themselves solid financial investments but also a lifestyle that is among the best that Johannesburg can offer."
Another development being undertaken currently in South Africa's Sandton is Metropolis on Park set to be occupied in May 2016.