Crestchic Loadbanks is based in Burton Upon Trent, UK and has sales and rental offices around the world. Crestchic is the world's largest specialised loadbank manufacturer and loadbank rental company. The company was incorporated in 1983, Crestchic is one of the world's leading specialist manufacturers of loadbanks which are used in the testing of power supplies in the most demanding climactic and environmental conditions across seven continents. Operating from locations in the UK, North America, Singapore, Netherlands, France, Germany, Brazil and Dubai, the company is at the forefront of innovation and design, with thriving sales and rental.
Loadbanks are primarily used for testing electrical power output on diesel generators, gas turbines and UPS systems whilst carrying out commissioning and maintenance work. The loadbanks are also used for simulating real electrical loads enabling essential setup and commissioning which ensures that all electrical and control parameters are met prior to power generation/back up equipment being energized on line.
Crestchic's oil-filled transformers are built with significant strengthening in the oil tanks and are more robust for the punishing environments of the portable rental market which they sell into. This could be anywhere from the Middle East, Africa, or even offshore oil and gas. Customers in this market-place have significant demands and the packaged transformers need to be highly robust due to the harsh rental environment. The sole reason for packaging portable transformers is to ensure accessibility and flexibility. This means no time is wasted dealing with several suppliers to obtain the various components such as the transformer itself, switchgear, ancillary electrical items and enclosures. There are also no costs for on-site assembly and little to no civil engineering is required.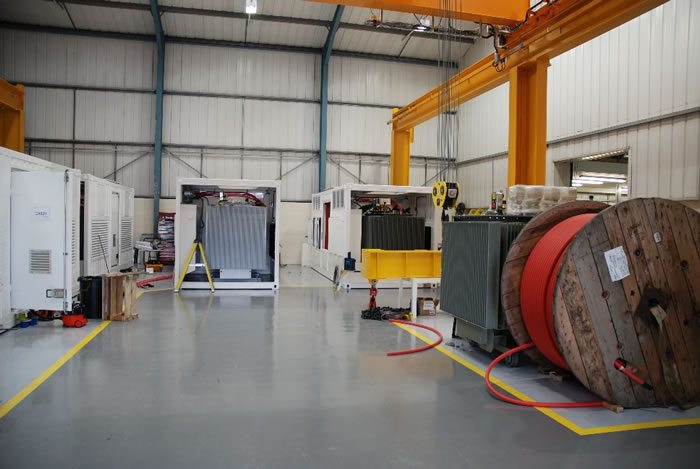 They also manufacture containers that are bespoke in design and engineered to be portable to ensure that the transformers are as strong and safe as possible. Using cross-sectioned steel and additional steel in the build process ensures a minimum lifespan of 10 years. Furthermore the structural integrity is recognised by the Lloyds Register Quality Assurance (LRQA).  Their products have found use in African countries Namely; Algeria, Tunisia, Egypt, Nigeria and recently in Gabon and Senegal. They are currently looking for high quality companies to sell and rehire their products on an agent and/or distribution basis. They have recently participated in Power Gen Africa 2014 Cape Town exhibition.
Natalie Hunt, Senior PR Accountant Executive advises potential buyers to consider the voltage and frequency they need in a loadbank and/or transformer. A potential agent should be able to demonstrate their experience in independent power provision and their non-conflicting stance with all the genset dealers/manufacturers.
Hunt also commented on the emerging trends regarding the product that, growing economies will inevitably add more local independent generation capacity and will become more risk adverse as customer become more demanding. The rise in e-commerce and data-centres in Africa will drive the use of loadbanks. Mining and oil & gas industries will not wait for grid power and will invest in major independent power systems 5-30MW; these must be tested before supplying high value plant and equipment. Only loadbanks can provide the stable load to commission quickly and safely.
Contributor:
Crestchic Loadbanks
+44 (0)1283 531645.
www.crestchic.co.uk