Real estate investment company Qatari Diar has been given a go-ahead to continue with a US$2.16 billion construction project to help boost tourism in Egypt.
The Egyptian ministry of defence approved the implementation of the project. The country requires companies investing in tourism related projects to seek a go ahead from the ministry.
According to Tourism Development Authority (TDA) head Serag El-Din, the project will involve construction of hotels, shopping malls and residential homes such as villas, townhouses and apartments.
The project was earlier proposed by TDA and will be implemented in the North and South Sinai.
Two other projects that will boost tourism are also being undertaken by Qatari Diar; the Nile Corniche development along the Nile and Diar's Sharm El-Sheikh project at the shores of Red Sea. Nile Corniche entails construction of 3 towers; one being 31-storeys tall at 136m and set to become Egypt's tallest building. It will have a five star hotel (St Regis), offices and apartments.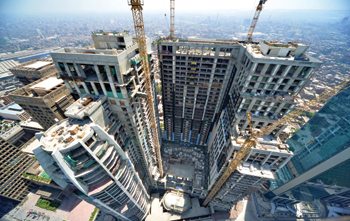 The three storey buildings will be close to each other and arranged in a u-shape. Diar's Sharm El-Sheikh project entails construction of a 437,000 luxury hotel, residential houses, villas, township houses, and a five-star rated hotel.
The company which was established in 2005 by the Qatar Investment Authority and headquartered in Doha has more than 49 projects under development or planning in Qatar and in other 29 countries around the world. Orascom also recently announced its bid to revive hotel construction projects that were previously stalled, all aimed at tapping on the rising tourism market that has been improving.
The country has also announced plans to invest US$428m in boosting tourism.