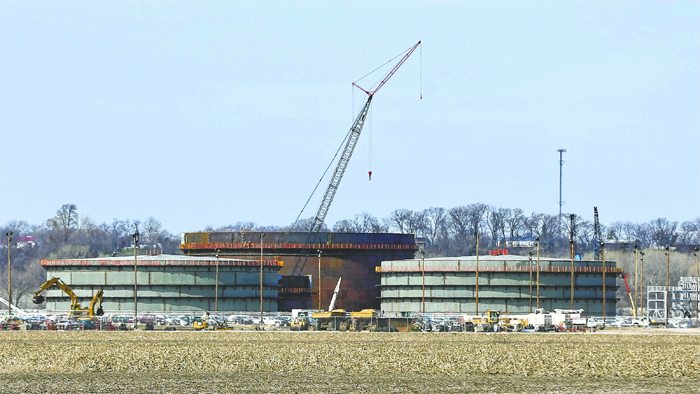 Orascom Construction, the leading global construction and engineering contractor will be listed in the Egypt stock and Dubai exchange in early March this year.
This follows Orascom Construction Industries Netherlands (OCI N.V.'S) announcement that it has commenced the formal demerging of the engineering and construction from its fertilizer and chemical business. The demerger is also planned to take place on March 7 this year.
The move will attract additional investment for both companies and create a better business structure and allow them to engage in joint partnerships.
Egyptian law requires that Orascom construction offers new ordinary shares which amounts to 15% of the shares to public retail investor, and through a private placement to qualified institutional investors.
OCI N.V.'S share capital will reduce by $ 1.4 billion where OCI N.V shareholders will receive one Orascom construction share for every two OCI N.V shares they won. Orascom construction was delisted from the Egyptian stock exchange in 2013 a move which decreased the liquidity in the stock exchange.
The demerger will help OCI to come back into the Egyptian stock exchange after it had moved to Netherlands and this could improve the economy which was hit by currency crisis that prevented foreign investors from investing.