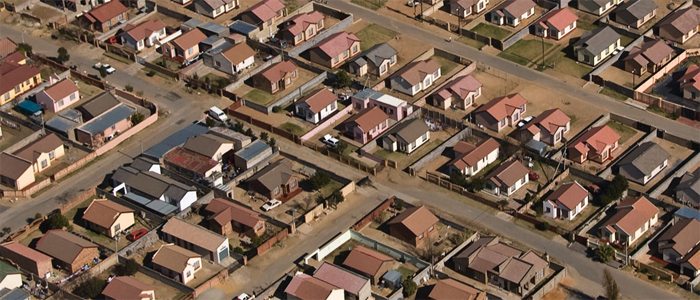 North West Department of Local Government and Human Settlements has announced plans to demolish mining hostels in Khuma township beginning this April, to pave way for the construction of  family units that will have proper sanitation and infrastructure. The plans were made public/confirmed by the local government MEC Collen Maine during a meeting with the hostel users.
Individuals who use the hostels will be given temporary accommodation space just nearby, so that demolition can take place effectively without destruction. Relocation is expected to be complete by end of March.
Maine also noted that once construction on these new family units is complete, the hostel occupants will be allocated houses so that they can be integrated with the rest of the Khuma community. The temporary structures will then be demolished too. An occupants list which was compiled by the Local Municipality of Matlosana will be used for allocation.
The mining hostels originally built by migrant workers have been occupied by over 250 people. However, they are no longer favorable for human habitat. The services are poor and some have even become a nest for criminals.
The construction plans are in follow up to last March's visit by Deputy President Ramaphosa who committed to monitor the progress of demolition of the hostels and construction of houses.