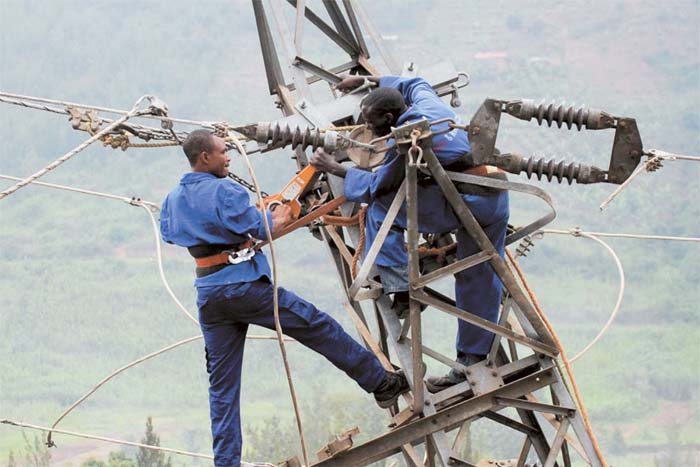 Rwanda's power sector has received a huge boost of US$ 25m from the European Union (EU), an amount to be used increasing energy efficiency in the region.
Rwanda's Minister for Finance, Ambassador Claver Gatete, signed the financial agreement on behalf of the government. The EU was represented by Ambassador Michael Ryan the Head of the European Union delegation to Rwanda.
The minister said the support would alleviate the close to 23% to 17% of power loss the country has been experiencing. The funds will be used in construction of the new Gahanga substation, and upgrading of substations in Mount Kigali, Birembo and Jabana.
The funds will also see the country proceed with the plans already put in place to build a 23km long 110kV power line so as to connect the mentioned stations and also to finalize on what is called the Kigali-Ring.
The government of Rwanda is pushing on this project because of the good benefits that will come out of it as it will help 70% of the citizens get access to electricity by 2017-2018. The money will also cover about 45% of Rwanda Energy Group's (REG) grid loss programme.
"Energy is one of the fundamental sectors that will catalyse the socio- economic development of Rwanda. This support will help improve and establish essential infrastructure that contribute to the reduction of technical losses and allow the transmission of electricity to the national grid and improve the security reliability and quality of supply to city of Kigali," Minister Gatete said at a media briefing in Kigali.