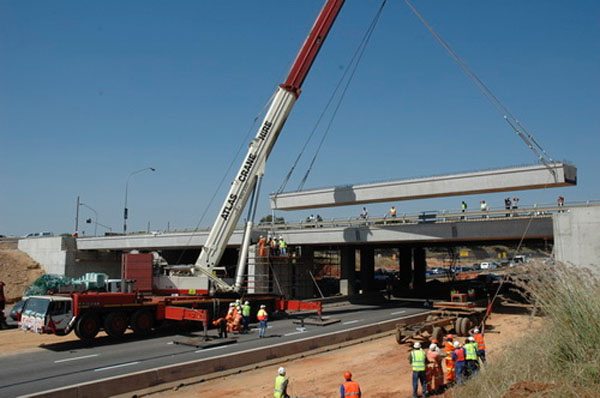 US $0.85bn has been set aside by the government of Gauteng to fund five development corridors in the 2015/2016 budget.
According to the Financial MEC for Gauteng Barbara Creecy, the development corridors are dependent on each other. However, the developments will help each tap their comparative advantage.
Creecy further noted that in three years, Gauteng province will spend over US $8.5bn in capital transfers and physical assets for the region. The corridors are part of larger plan by the government to spend R100-billion in physical assets and capital transfers for the 'City Region'.
Despite the fact that Gauteng is the smallest province in South Africa, it still is the richest making a US $0.085 trillion, which is 34 percent of the country's Gross Domestic Product and about 10 percent of Africa's GDP.
For infrastructure delivery, Gauteng allocated US $3.25m. The Central Development Corridor will focus on housing, information and communication technology, Finance and the pharmaceutical industries. Housing projects will focus on Diepsloot, Fleurhof, Lion Park, Malibongwe Drive, Goud Rand and Lufhereng, including hostel upgrades to be undertaken in Alexandra, Meadowlands, Orlando West, Rethabile and Sephiwe. Houses at Kliptown will also be rectified.
New schools and renovation of the old schools will receive US $67.13m while construction projects of new roads and renovation of the existing ones will receive US $38.53m and US $22.39m respectively.
The Eastern and Northern region will both receive US $0.17bn. The Northern Corridor will have Soshanguve and Hammanskraal vicinity housing projects undertaken at the cost of R964.2-million. Housing projects planned for the The Eastern Corridor include those in Chief Albert Luthuli, John Dube Extension 2, Tsakane Extension 22, Germiston South, Leeuwpoort, Rietfontein and Claysville Extension 45, with a total of  R983.9-million to be spent on the same. Creecy said that apart from the housing projects, the region will see redevelopment of hostels in Springs and Tembisa.
Creecy also noted that the Gauteng Infrastructure Financing Agency (GIFA) would help in sourcing for funds for investment. GIFA would also engage the private sector and development funding agencies in the next financial year on unique projects.  R1.4-billion will be spent in the Western Corridor for logistics, agro-processing and tourism projects.
Other projects to be undertaken in the Western region include construction of 60 000 housing units for the Syferfontein phases 1 and 2, construction of a bulk water reservoir in Droogenheuvel, as well as Mohlakeng, Khutsong, Bekkersdal and Krugersdorp housing construction projects. Other housing projects to be undertaken include Kagiso Extension 13, Chief Mogale, Leratong, Khutsong South Extension 1, 2 and 3, Kokosi .
Southern Corridor will see housing, road upgrading and school and health facility rehabilitation projects undertaken at a cost of R1.5-billion. The government will rehabilitate R82 Phase 2 between Walkerville and Vereeniging roads. Housing projects will be undertaken in Boikhutsong, Golden Highway, Evaton, Vereeniging, Ratanda and Savanah City.