Transparency International Zambia (TIZ) has noted the effectiveness of Zambian construction industry and called for more local contractor involvement, in their recent submission on the Construction Industry in Zambia VIS-À-VIS the Participation of Local Contractors.
TIZ said that the Zambia construction industry contributed 24% to the economy's GDP in 2013, surpassing mining at 5%. It said the government led growth of Zambia construction industry in the last 5 years through projects such as the Link Zambia 800 road project is underway, as well as through Pave Zambia 2000 and the L400 Project which together recently received more funding.
Local and external sources are responsible for K4.94 billion dollar industry according to TIZ. The organization noted the contribution of the private sector in the Zambia construction industry in the few past years, saying that large amount of money had been spent on infrastructure such as rehabilitation of railways, airports, and roads, as well as building crop storage facilities, social amenities, through contractors registered with the National Council for Construction (NCC).
TIZ said Zambia had registered 3,887 registered contractors through the National Council for Construction (NCC) in 2012, out of which only 155 were foreign contractors. 4% of registered contractors in Grade 1 category were foreigners.
Road Development Agency runs a 20 per cent sub contracting policy where local contractors in Zambia are set to benefit. Zambia construction contractors are also benefiting from the funding initiative introduced in 2013 by the Road Development Agency (RDA) and the National Road Fund Agency (NFRA). Through the arrangement, Zambian owned construction contractors would easily access plant and equipment needed for road projects, from banks, suppliers and local sector players.
TIZ warns on corruption in construction industry
Transparency International Zambia has warned that it has noted that procurement for construction projects in Zambia was prone to corruption – bribery, collusion and extortion. The organization noted it was trying to alleviate the situation in the country.
TIZ has also warned of the lack of a coherent National Construction Industry Policy to grow the Zambia construction industry and involve local players. It called for monitoring and assessment of current policies initiated by the government towards the same. It called for government to promote, through the policy, holistic participation not for sub sectors only. It called for enhancement of local participation such as banks, to exploit the eminent growth potential.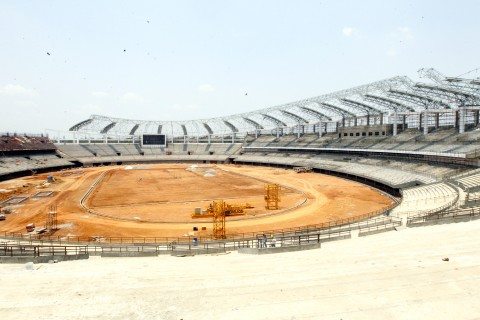 It said National Construction Industry Policy for Zambia did not exist as can be compared to Uganda National Construction Industry Policy, which targets at improving coordination, regulation and development of a fragmented sector that to a large extent still relies on foreign contractors and consultants.
It also called for the need to review the National Council for Construction Act – which is at the stage of e public and key stakeholders view collection – saying the reviews should be "anchored on a clear Policy framework." It called for specification on the policy, of what the Zambia construction industry seeks to achieve in a given timeframe other than the current generalization in the present policy.
TIZ said government should stipulate its plan on participation in construction project on a long term basis through a multi-year Public Infrastructure Development Programme – the government should also make clear plans to involve local content in this program. The program, they said, should be based on the departmental Annual Procurement Plans stipulating infrastructure development plants, prepared by different Procuring Entities in the public sector. They also said Preferential Procurement should ensure local firms participation.
It also called for transparency and accountability through ensuring trust is restored to public bodies, and penalties are imposed on those who violate procurement guidelines.
The ITZ noted it was running a contract performance program to help fostering public scrutiny on contract performance, accountability in managing contracts, timely completion of contracts and within contracts and ensuring all contracts adhered to performance targets. It said it would monitor public contracts in selected districts, based on sample contracts to be submitted to them by the Road Development Agency.
They said they have written to the agency to sample contracts that begun 2013 or 2014 from construction of schools, roads, hospitals/health posts and clinics – which are the targeted sectors. Monitoring watch groups would be trained by ITZ on reporting corruption in these districts. It would train journalists on contract monitoring intervention – project that has already begun – as well as teach the public importance of monitoring and sensitize them on the projects in their districts.
It called for government to deliberately adopt measures that allows for Zambia local contractors and consultations sector growth, since they were optimism it would continue to receive more funds from government and private sector.