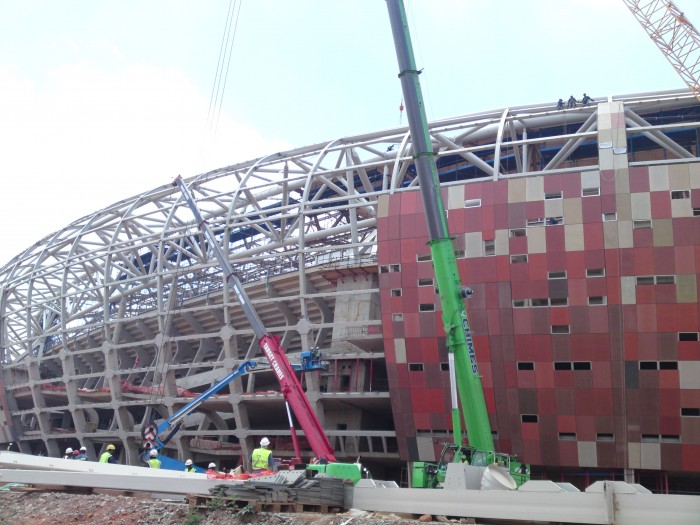 Transport and energy sectors have helped Africa construction investments increase by 46% according to a report by an advisory firm Deloitte. The Africa construction, transport and energy projects sector in Africa recorded an increase by 46% to $326-billion by the end of the year 2014.
The increase in investment in the Africa construction and energy sectors in the continent was as a result of higher investment in transport, energy and power infrastructure that are also showing increase in demand.
The report on based on the progress on capital-intensive infrastructure on the continent and the number of qualified projects on the report decreased from 322 to 257 in the year 2013. It also states that the number of construction and energy sector projects that are ongoing in Africa increased from US $222.77-billion in 2013.
It also adds that the public sector was responsible for the development of mega projects by listing 143 ongoing and complete projects, while the private sector listed 88 projects and a joint of public and private partnerships with 26 projects.
The Energy and power projects took 37% of the whole projects last year, followed by transport at 34%, mining at 9%, and real estate at 6%, water at 5% and oil and gas at 4%. Mixed-use facilities made up 2%, while healthcare contributed 1%.
South Africa led the way in the number of construction ongoing projects, registering construction projects valued at $144.89-billion making 44% of the mega projects, while West Africa attracted $74.84-billion in projects while Central Africa experienced a 117% increase in the value of construction projects to $33.21-billion.
North Africa saw the value of construction projects increase by nearly 36% to $9.12-billion but East Africa experienced a 10% decrease in the value of projects to $60.67-billion in 2014.