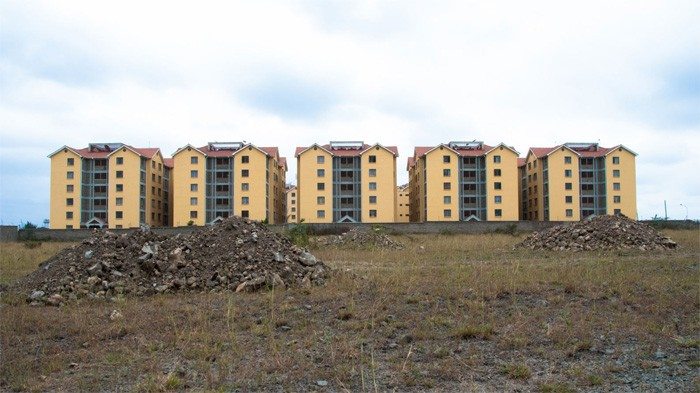 The Uasin Gishu County, together with a Chinese firm have signed a US$ 64m agreement to see construction of new modern highrise housing units Eldoret and rehabilitation of 3,000 county houses in the region.
The county government has said the housing project, whihc will be funded through a  Public Private Partnership financing module, would ease in housing shortage in the region.
The Chinese firm, Wiehai International Economic and Technical Corporation of China (WIETC), which will undertake the construction, has already surveyed the places where the housing project will be carried out and the county has given notices to occupants of old houses to vacate to allow commencement.
According to the County Governor, Mr. Jackson Mandago, the county has signed dealds with National Social Security Fund and National Housing Corporation to see construction of new and modern estates housing units and refurbish existing old houses.
The county will target specific estates for either rehabilitation or construction of new housing units. Renovation will be done in Tom Mboya, Kidiwa, Uhuru, Kapsuswo, Macharia , Mayabi and Pioneer while new modern housing units will be built in Saroiyot and Elgon View estates.
The advancement will be a very significant accomplishment to the residents by the county, as it has it has reported a 300,000 demand for housing units for middle income and student housing segments. This is partly due to the opening of about 26 campuses of higher learning institutions and colleges, and due to the high number of investors that have come in.
WIETC is a Chinese construction company that focuses on overseas construction and engineering projects. Kenya is among the African countries that are trying to boost supply of affordable housing with a massive demand gap and a backlog of about 2 million units. The government has announced plans to construct 300, 000 units for civil staff this year.