Mthatha's largest state-of-the-art mall is underway with its completion expected towards the end of 2015. The mall which is located to the south of Mthatha CBD, near N2 bypass is conveniently located and should attractmany walk-in customers as it is located close to both the CBD and a stadium.
So far R1,5 Billion(US$ 132.5 million) has already been injected into this project to ensure that the residents of Mthatha and surrounding areas enjoy a quality shopping experience. Billion Group's brain child is been funded by Nedbank Corporate Property Finances. This is a one-of-a-kind shopping mall in the town of Mthatha, "Its size is more than twice any commercial structure ever built in this region, providing a full tenant mix of national traders", says Vinay Panday, Group Marketing Manager for Billion Group. The mall comprises of 60,000 sqm of gross lettable area which will consist of more than 150 shops.
"There is a dedicated on-grade taxi terminus on the street with a dedicated mall entrance for the convenience of taxi commuter customers. Even a gymnasium is included in the tenant mix. To allow for smoother traffic flow all loading yards are accessed away from the car circulation system."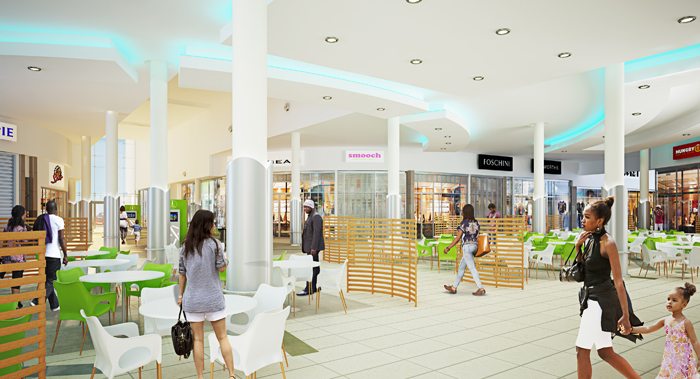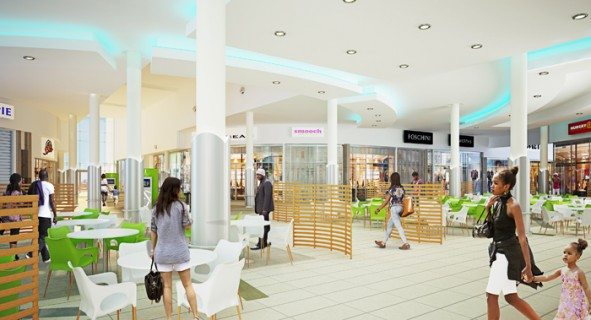 Unique Architectural Design elements
The mall has a circular layout that allows circumnavigation for more convenience and less customer boredom. It is an elevated mall built over a parking level to provide direct vertical access for car borne customers. The raised elevation of the mall also presents a good visual attraction at road level for increased customer awareness of the mall. In order to save on energy bills a solar gain rooflight concept has been adopted to provide both reduced lighting and air conditioning.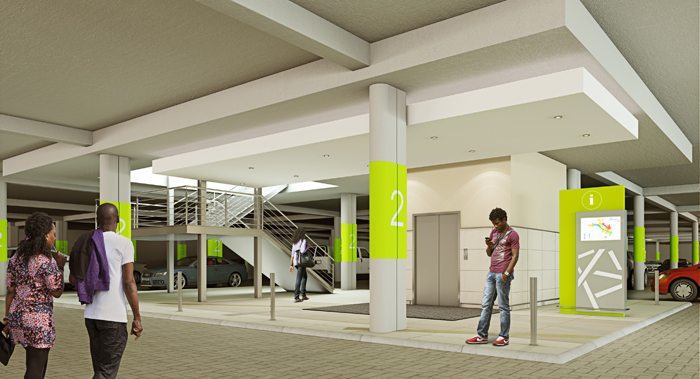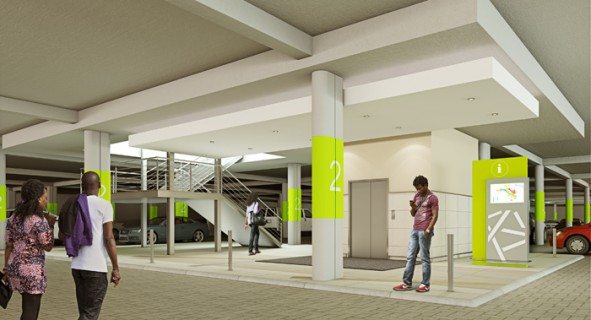 DGT Power Systems
DGT Power Systems has been awarded a contract to offer power generation services to BT Ngebs project. DGT Power Systems is one of the leading companies in South Africa and the rest of Africa in the supply of generators and generator related products. Based in Bloemfontein, the company also offers comprehensive maintenance on generators, 24/7 call out service and generator rental ranging from 30 to 800 Kva units. DGT is honoured in being selected as one of the participants on the project.
"We are proud to be part of the project and endeavour to make a success of it in conjunction with all the other role players", said the DGT Power Services Manager,Vic de Villiers.
The services which they have been appointed to offer to the project include, manufacturing, supplying and installation of generators, generator control systems, switch gear and transformers. "DGT Power Systems is renowned for quality workmanship, excellent after sales service, integrity and do business on sound and ethical business principles", stated Vic.
S.Vena and Associates Land Surveyors
S.Vena is also one of the participants on the mega construction development in Mthatha, BT Ngebs. Some of the areas in which they  have offered their expertise include but are not limited to, Cadastral surveys, sectional title surveys, township surveys, engineering surveys, powerline and pipeline surveys, communal land rights, GIS and GPS.
"The establishment of this practise started as an idea when I was working in Cape Town and became aware of the need to open a survey firm in Mthatha. Utilising the expertise and experience gained in various survey fields in Cape Town, I then established S.Vena and Associates Land Surveyors in Mthatha," said Sigbo Vena, the manager of S.Vena.
The company has maintained a healthy working relationship with other fellow consultants with expertise in town planning, civil engineering, environmental consultants, architects, quantity surveyors and management consultants.
The Development of Billion Group in Mthatha will bring a new and exciting shopping experience to the region. The mall is named in memory of one of the regions founder entrepreneurs, Sisa Ngebulana's grandfather, BT Ngebulana. Sisa is the founder and executive chairman of the Billion Group.