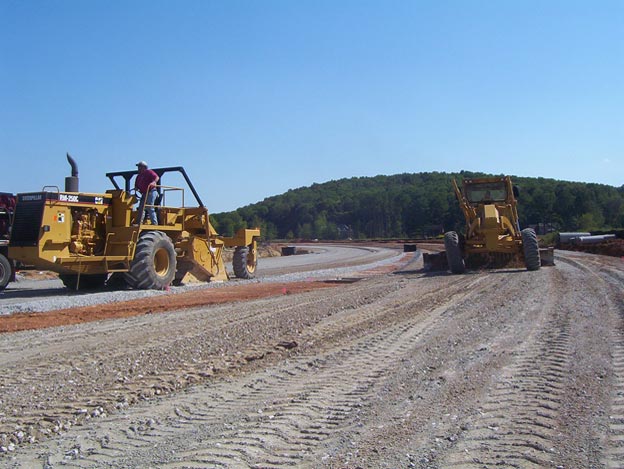 Namibia has set aside US $218million (N$2.6 billion) to be spent on development projects, among them infrastructure projects to be carried out in Erongo in the next three years. This is according to the Minister of Finance, Calle Schlettwein speaking at a post-budget event hosted Walvis Bay Chamber of Commerce and Industry.
The allocation is from the government's medium-term expenditure framework (MTEF) for the period covering 2015 and March 2018. Of this allocation to different regions, Erongo got the third largest share (7% of the total), and its money will mainly be spent on infrastructure projects to be undertaken between April 2015 and March 2018. 1.6% of the funding will come out of the budget though.
The largest amount of the MTEF allocation went to Khomas Region (30% of the total), followed by Karas Region (8% of total).
The development projects will be funded by the government and partly by any other medium term expenditure framework (MTEF) that will be set in Erongo.
According to the Finance minister, the Namibian government has already released US $218 Million for the development projects at Erongo, and the time frame that has been set for the projects will be key to make sure the money is utilized accordingly.
The country currently has various infrastructure projects ongoing and the government has funded them with over N$36.8 billion,
The Minister said their were exciting projects in Erongo, the largest being a new road to be constructed between Swakopmund and Walvis Bay at a cost of N$1.3 billion. The other infrastructure projects are Karibib-Usakos-Swakopmund road rehabilitation project, which will cost N$747 million, rehabilitation of the current Swakopmund-Walvis Bay road at N$537 million, upgrade of Walvis Bay Airport at N$447 million.
A new Namibian Navy headquarters in Walvis Bay will also be constructed at a cost of N$396 million. The country is also set for other construction projects such as a Namibian Air Force headquarters at Karibib burdgeted at N$348 million, and N$172 million has been allocated to construction of a desalination plant at Swakopmund.
The country is also set to spend N$157 million on servicing residential erven at Walvis Bay in a move that will ease housing shortage already at a critical point now. It will also spend N$386 million in servicing Residential erven at Swakopmund.
As part of the infrastructure projects, Erongo will also see the upgrade of Swakopmund-Henties Bay-Kamanjab road at a cost of N$156 million and construct a testing and inspection centre for the Namibia Standards Institution at Walvis Bay at a spend of N$137 million.
Upgrading and rehabilitation of the railway line a Erongo Region will be among the infrastructure projects and will be done at a cost of N$123 million. N$124 million will also be spent in servicing Erven at Henties Bay. Farmland will also be purchased at a cost of N$592 million for purposes of resettlement program in the region.
Nampower Managing director Paulinus Shilamba has recently announced that construction of the gas cleaning/acid plant at Tsumeb smelter in the region will end on time. The project is set to be one of the biggest ever for the Namibian mining industry.