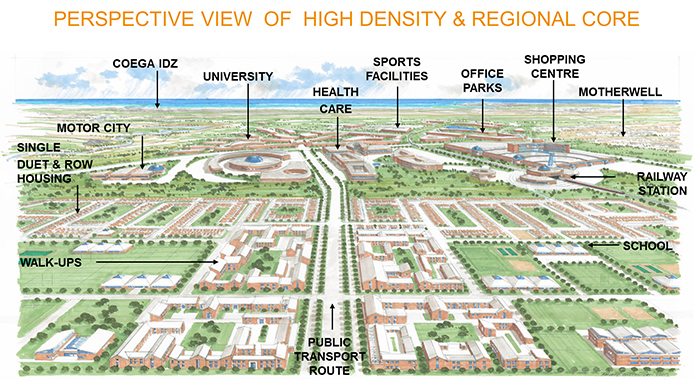 Construction work on the Coega Ridge housing estate project located in the Eastern Cape, South Africa is set to begin in 2018. The project which is a mixed-use development will see to it that 40 000 housing units are constructed at an estimated price of US $ 1.69bn.
Nu-Way's Housing Development executive director, Jordan Mann, has said the project, which has the back up of Coega Development Corporation (CDC), will see to it that the housing problems in the metropolitan region are reduced.
Mann also noted that the Coega Industrial Development Zone (IDZ) attracts a lot of industries, thus more housing units would be needed for renting.
The Coega Ridge housing project will include development of a number of facilities including industrial area, railway station, office parks and a sports academy. A golf course and hotel will also be constructed.
Project approval for the housing estate project is slated for 2017 before breaking ground for phase 1 construction. Construction work is expected to last for six to 10 years. Phase 1 will have 5000 housing units.
Nu-Way received the permission from the Department of Economic Development, Environmental Affairs and Tourism to do the Coega Ridge housing estate project, which is planed to span a total of 3200ha of land located along R335 to Addo.