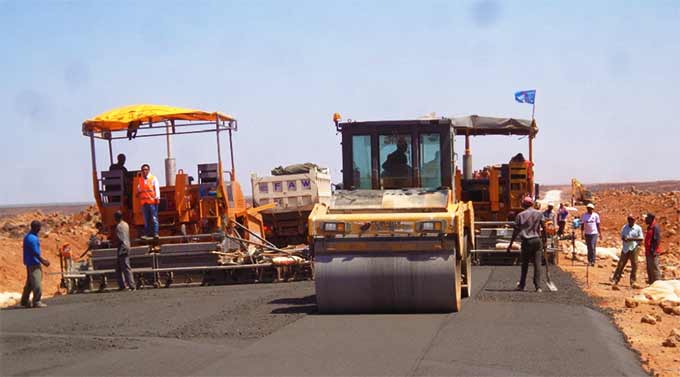 Ethiopia has decided to spend US$ 240m on three new road projects in the country, which will fully be funded by the Ethiopian Government.
The first road construction project is projected to take 42 months to complete. Construction of the Sodo Tercha Asphalt Road will take place both in the rural and urban areas, in the rural areas the width for the road will be 19m while in the urban areas it will 10m wide. The government has allocated China Railway Company to undertake the construction works. The country is under the process of selecting the project's consultant company. The road is 83.4km.
Another, the Gash and Lalibela-Sekota Asphalt Road Project, which is located in the Northern Ethiopia region, will cost an approximate amount of US$ 102m and will take 39 months to complete. It will be 99km long, 14m wide in the urban areas and 7m wide in the rural. A Chinese company, Highway Engineering Company is the one undertaking its construction.
The last road project will be undertaken by Defense Construction Enterprise, a local construction company. It will be 80.5km long and will be constructed in the Dichito-Gaielfi roundabout- Beleho in North East of Ethiopia. This road project is targeted to take 39 months for completion.
The massive Ethiopia road construction development will be very significant to the country as it will enhance the trade between Ethiopia and its neighbouring countries and further linking it with the Tadjourah Port. More road projects have also been announced in the country, recently.