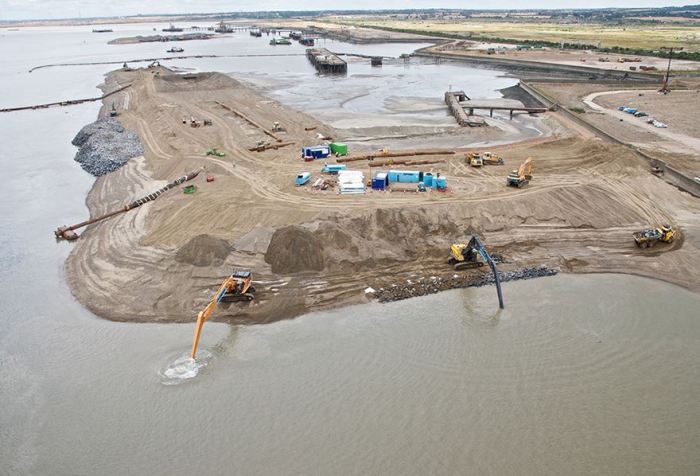 Dredging work on the Calabar  port in Nigeria has stalled barely four months after its commencement when the workers neglected their duties on the construction site.
The US$101.19m project with a draught stretch of 10 metres which was awarded in 2014 was abandoned during the Yuletide holiday period given to the contractor's workers who never returned to the project site after the break. In reference to Mike Ogodo the Cross River Shippers' Association President report, the situation is worrying for the workers not showing up to their assigned duties as it concerns all the involved stakeholders given that the contract has already been awarded to the contractors.
In his report, according to the EcoMarine Port Managers, the Calabar Port project was in progress in December 2014 and became dormant in January 2015. However, the situation has been measured to have been due to the general elections held in March this year, though it is not clear the time frame to be allocated to the project as the work done cannot be measured.
The dredging project expansion was proposed since the path leading to the port was too thin. However, the project will also give way to the moving vessels which navigate into the port. Nonetheless, the government has a record of US$162.3m spent on similar projects with no satisfying outcome. Back in 2012, the Calabar Channel Management Limited (CCM) was formed as a result of the Nigerian Ports Authority merging with the Niger Global Engineering and Technical Services with a responsibility of maintaining the Calabar navigation channel.