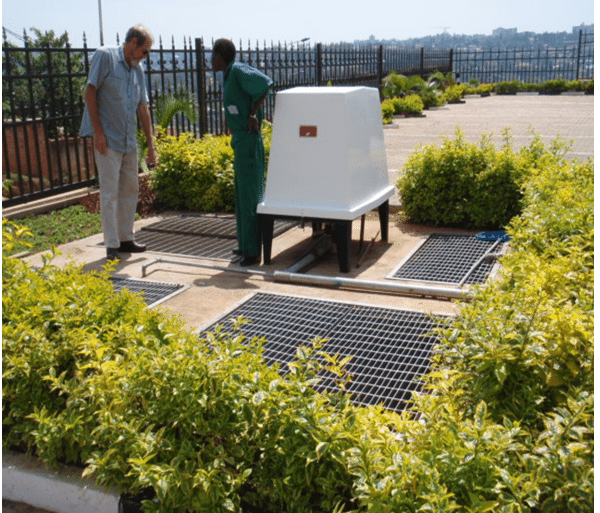 KENLUXURY (RW) LTD is a well-established company, based in Kigali, with a sister company in Nairobi – Kenya that carries out a wide range of works. They offer consultation, design, supply, installation, repairs and maintenance services in several areas of water technology, mechanical solar and electrical engineering.
They offer various services including:
1. " JETINC" SEWAGE TREATMENT PLANTS for domestic and commercial settings – the leader in onsite wastewater treatment systems, with the most effective modular concrete tanks, which makes JET the total pollution control for any facility built beyond sewer lines. Jet plants are treating the wastewater with special microscopic living organisms that transform wastewater into a clear odorless liquid, recommended for environmentally safe discharge & great for irrigation, within 24 hours.
2. IRRIGATION systems – Computerized and/or manually, with the most recent methods suited to the variety demands for gardens, golf courses and agriculture.
3. SWIMMING POOLS of all sorts and designs, equipped with the most recent items according to the individual's demands.
4. PRESSURISED SYSTEMS to all buildings with the most secured water technology.
5. "CHROMAGEN" – HOT WATER SOLAR heating systems for domestic and commercial use.
6. "SUNSTAR" – SWIMMING POOL SOLAR heating systems – 100% UV resistance, unbreakable and maintenance free.
7. STEAM ROOMS; SAUNAS; JACUZZIES for domestic and commercial use.
According to KENLUXURY LTD's marketing manager Mrs. Orit Manor their products are available in the African market and they can install their products in all countries in Africa.
Contacts
KENLUXURY (RW) LTD.
Leon & Orit Manor
[email protected];
www.kenluxury.com;