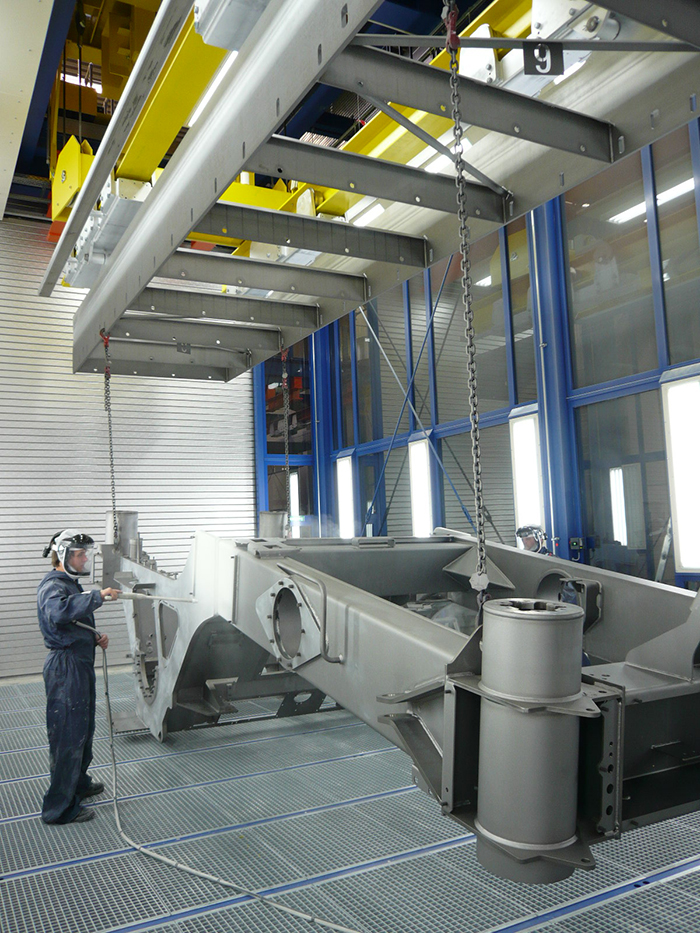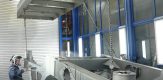 The Wirtgen Group is an internationally active group of companies in the construction equipment industry including the well-established brands Wirtgen, Vögele, Hamm and Kleemann and has found SLF Oberflächentechnik from Germany to be a competent system partner in the surface treatment technology.
Already in 2008, the Wirtgen GmbH located in Windhagen / Rhineland-Palatinate had entrusted SLF with the project planning and the delivery of a large-scale coating system for large components. The global leading manufacturer of mobile road construction equipment / machines from now on sets new standards for the powder coating of large components regarding quality, profitability and environmental friendliness.
By now, more than 90 percent of the company's components are powder coated", says Mr. Johan Kroheck, head of the surface technology department. In this way, the well-known manufacturer of construction equipment such as road milling machines, slipform pavers and cold recyclers has found the ideal method to minimise solvent emissions, to optimise production processes and to reduce costs at the same time.
Another innovation leader in this industrial sector and youngest member of the Wirtgen Group is the long-established company Kleemann GmbH in Göppingen. Also for this company SLF was responsible for the provision of an ultra-modern pre-treatment and coating system for their newly built factory. The components for the mobile stone crushers and sieving units made by Kleemann are pretreated and painted or powder coated by means of SLF facilities. The machine concept is similar to the one supplied to company Wirtgen in Windhagen.
The SLF product program also comprises blastrooms, blasting robots, blast cabinets, automatic blasting machines, high-pressure cleaning cabins, process water treatment systems, open-space paint spraying systems, paint spraying cabins, powder coating systems, pain dryers and powder enamelling furnaces, lifting platforms and workpiece conveyor technique.
The company has more than 25 years of experience in supplying customized surface treatment solutions to well-known customers from various industries like railway and rolling stock, wind power, heavy machinery, steel construction, automotive and others.
SLF Oberflächentechnik GmbH
Mr. Fabian Schmied, Marketing
Phone: +49 2572 1537-0
Fax: +49 2572 1537-1
[email protected]
www.slf.eu