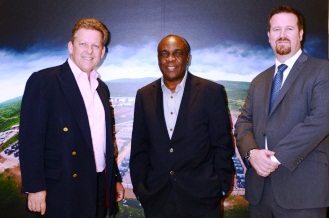 Dr. Mulenga has been appointed as the new Non-Executive Chairperson of Aggreko Zambia. According to the company, this move is essential for the expansion of the company's operations in Zambia and the rest of Africa.
Dr Mulenga is a well know person in the Country's mining industry and a renowned academic and will be able to give independent leadership and counsel to Aggreko Europe, Middle East and Africa (EMEA) board. He will deal with matters to do with strategic direction and development of Aggreko business in Zambia.
According to the Aggreko EMEA region MD, David Taylor-Smith, the appointment of Dr. Mulenga will add a wealth of knowledge and expertise to the organization. This will help greatly in the expansion of the company in the utility and mining sectors in Africa.
He holds various degrees with publication of various papers on mining geology and sustainability.
With over 35 years of career, Dr. Mulenga has served in senior management in different mining companies and has had leadership roles in Non-governmental and charitable organizations.
Dr. Mulenga noted that he was glad to be part of the company was hopeful that Aggreko will be of great help as the country works towards development of its mining industry along its capacity and coverage of electricity grid.
The company would also help in the growth and support of the industrial sector.