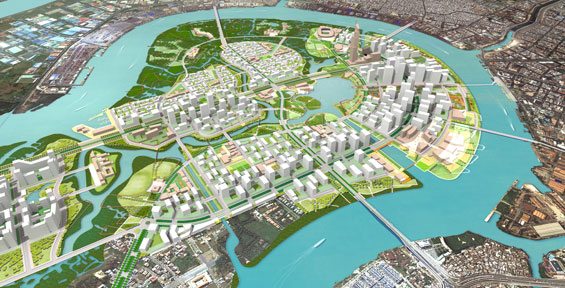 A multi-billion dollar deal for a new Egyptian Mega City project that was entered into   with UAE is faltering according to Emirati sources after the government canceled the contract they had signed.
The deal between Egypt and UAE was to see the construction of a new Egyptian mega city to replace the crowded Cairo and which would see the decentralization of services to the new city.
There were plans to build up a new city with new administration in Egypt  and this would span 700 squares Kilometers which was estimated to have the same size to Singapore.
The construction would involve building of new government offices in the area and it would be the home of the largest Airport in Africa larger than London's Heathrow and a large double park size.
According to Egyptian local daily al-Masry al-Yaum the government cancelled its memorandum of understanding with Emirati businessman Mohammed al-Abbar, who was to head up the project and this made the project plans end.
The project's first phase was to cost 45 million Egyptian pounds estimating to $5.9 million and now the project won't continue.
However, the source told al-Masry al-Yaum that he had so far failed to attract the foreign funding necessary for the project, which he had pledged to complete within seven years.
Abbar, who sits on the board of the company that constructed the tallest building in the world, Burj al-Khalifa, has said previously that the total cost of Egypt's new capital was likely to run up to $300 million.