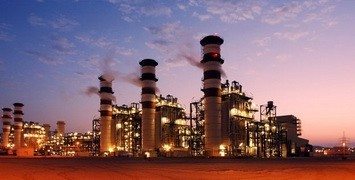 Egypt's power production is set to increase as the Construction of Assiut power plant in Egypt is set for phase two as phase one is complete.
According to the Orascom Construction the power plant will be able to produce over 375 MW of which will be beneficial to the Upper parts of Egypt.
The power plant once complete will be able to boost an additional power of 1000 MW to the national grid by July. This will make the plant Egypts second largest power supplier and will be a substancial boost to Egypt's power production needs.
Egypt currently produces 30,000 megawatts with natural gas accounting for for 68.7 per cent of its electricity production, according to the Egyptian state-owned Information and Decision Support Centre (IDSC).
According to the project contractor they are determined to complete the project on time since they are also carrying out another great power project in Western Damietta which when completed will be able to generate up to 500 Megawatts to the National Geogrid.
Currently the country is facing a big energy deficit caused by the growing foreign oil companies in the country and also the on and off political instability since 2011.
Orascom Construction (OC) is a leading global engineering and construction contractor primarily focused on infrastructure, industrial and high-end commercial projects in the Middle East, North Africa, the United States, and the Pacific Rim for public and private clients. OC also develops and invests in infrastructure opportunities