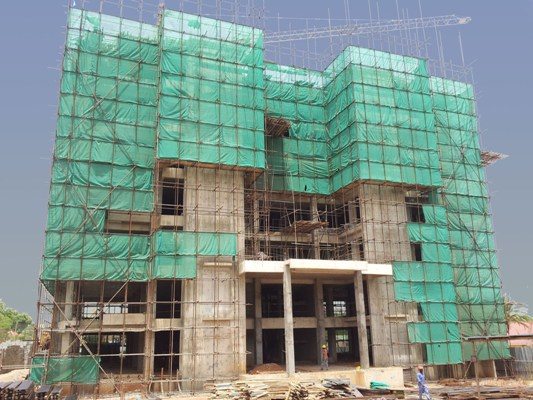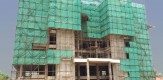 The US$ 17.5m Equatorial Towers Juba, South Sudan which is so far the tallest building in the country is on its way to completion. UAP Group who is the owner is projecting that works will be finalized on June 30th this year.
The Equatorial Towers Juba which is being financed by IFC in South Sudan and being undertaken by China Aero-technologic International Cooperation (CATIC) is targeted to be an initiative that will be used for high end businesses in the country.
"The development will contribute towards addressing the critical supply gap of high quality offices in South Sudan," UAP Group said.
The 15 storey Equatorial Towers Juba office complex which is an ultra-modern green building is fitted with many amenities such as fast internet, high speed elevators, and air conditioning. There is also the use of natural light, LED and fluorescent artificial lighting in the building.
To cool the building, a low-emissivity glass is fitted in all the windows and an insulator on the floor, ceilings and walls; this will help in cutting down the air conditioning costs.
UAP Group owns a tremendous amount of property spread across East Africa in Kenya, Rwanda, Uganda and now South Sudan.
Their recent completed 33 storey UAP tower in Nairobi which is tipped to have the highest point in Nairobi has so far attracted a lot of customers.